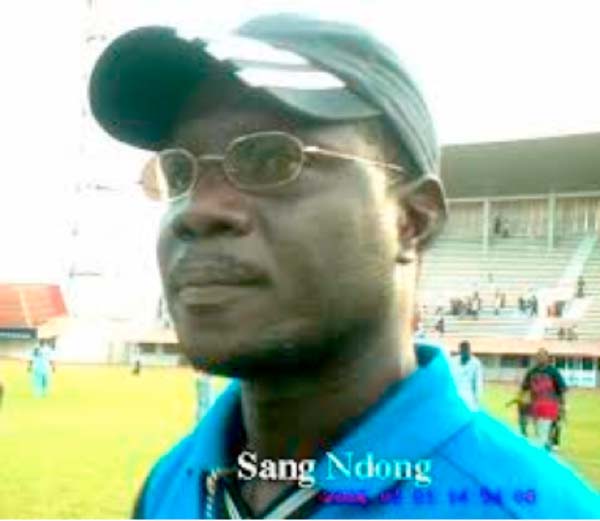 Head Coach of the Gambia senior national team, Sang Ndong, has said he was satisfied with the performance, put up by his side against Mauritania yesterday at the Independence Stadium in the Africa Cup of Nations qualifiers.
He added that he was also satisfied with the improvement in performance of the players between the two legs.
He said they wanted to win at home and put a smile on the faces of Gambians, but unfortunately they could not.
However, they were generally satisfied with the performance, and are now looking forward to continually improve on their performance to achieve better results in subsequent games.
The former Gambian international said the Gambia should forget about going to the Nations Cup, and rather go to the field to play to put up a respectable team before the end of his contract.
Rebuilding means giving all players, both home and abroad, an open chance to prove themselves.
He said players must be actively playing and be good to be called to the Gambian national team.
Football is meant for the youths, but they would not also deprive the senior players, he said, adding: "We are still learning on the international stage and need the senior players to guide the young ones."
Coach Ndong noted that it is not easy to convince certain players to represent The Gambia "since we are yet to qualify for the Nations Cup and World Cup."
Commenting on the issue of two of his players being involved in a fight in training prior to the game, he said they had treated the problem among themselves, and it did not appear in the pitch that they had a fight on the training grounds.
"No player is bigger than the team," he added.
The Scorpions coach also said they are looking forward to having test matches before June, and possibly an international test game.
He thanked everybody, especially the fans, for turning out even though the game was played on a working day, adding that, "as part of plans to rebuild and rebrand our national team, having the public is one of the most important things".
They are trying to bring the national team back to all Gambians, according to him.
"We should look into ways of getting the national team inculcated in the community, and as such we have a lot of plans ahead of us.
"Coaching a national team is difficult because players do not belong to national teams, but rather their clubs," he said, adding that with the international calendar "we are using now, it is difficult to have your players on time - we the Africans are suffering most".
Captain Omar Colley said they were disappointed as they wanted to win, since they last won at home and, as such, came all out and did all they could, but could not get a goal.
Colleting a point was better than losing, he added. 
Read Other Articles In Article (Archive)