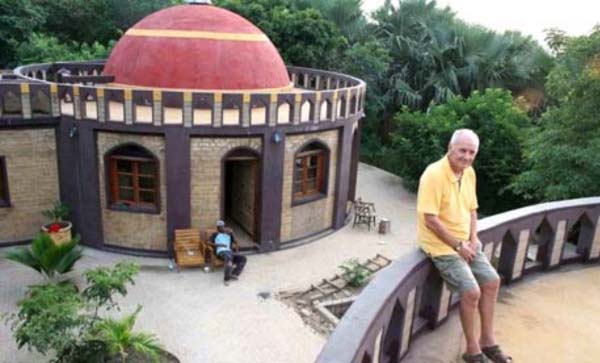 Sandele Eco-Retreat and Learning Centre, an eco-tourism centre designed for sustainable living practices, is listed as one of the 15 semi-finalists for the Fuller Challenge, a prestigious annual competition named 'Socially-Responsible Design's Highest Award.
A hotel for discerning travellers, Sandele is a community development centre promoting responsible tourism and working with local villages, universities, colleges and other groups to promote multi-cultural interaction.
Each year, the Buckminster Fuller Institute invites scientists, designers, architects, activists, entrepreneurs, artists and planners from all over the world to submit innovative solutions to some of humanity's most pressing problems.
An amount of US$100,000 prize would be awarded to support the development and implementation of one outstanding strategy, to be selected from 15 semi-finalists.The 15 were selected out of an entry pool of over 400 applications.
Each application goes through three rounds of vetting by the members of the Challenge Review Committee, including analysis and evaluation by an interdisciplinary team of experts and advisors.
Elizabeth Thompson, Buckminster Fuller Institute's Executive Director, said each of the 15 semi-finalist projects deserve the attention of the world for the commitment to 'solving for system'.
'Solving for system' is an approach that takes an unusual degree of insight, patience, tenacity and courage.
Mrs Thompson said the teams that are behind the initiatives have made extraordinary efforts to define the systemic context underlying the problem they are seeking to solve.They also designed strategies that provide enduring and sustainable solutions.
"Each of the 15 is a remarkable example of the transformative power of individual initiative and provides much needed hope by demonstrating that solutions to the most entrenched problems," she said.
The 15 semi-finalists would further be reviewed in September to arrive at the finalists.The final celebration would be held in New York City on 12 November 2015.
Read Other Articles In Article (Archive)