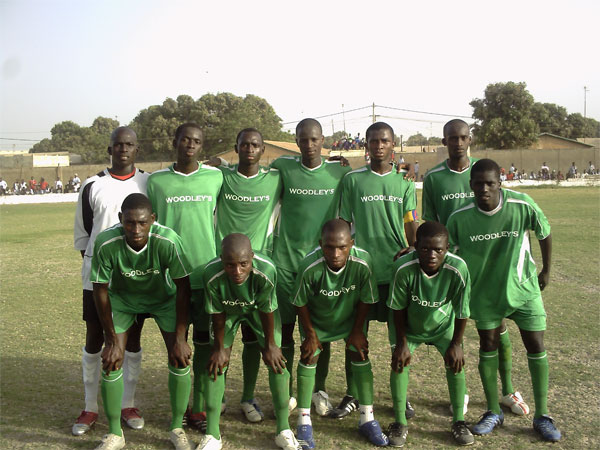 Jane Joof, head coach of Samger FC, has said he was satisfied collecting a point against Seaview FC in their first game of the Gambia Football Association (GFA) first division league played at the Serrekunda East Mini Stadium on Sunday.
He added that it would have been better for them had they collected the maximum points but added they played well during the game and created more chances than their opponents.
He stated that they were very pleased and happy to have Seaview in their first game of the league "because you always have to respect teams that gain promotion to the first division league putting into consideration that they will always want to maintain themselves in the top flight".
"If we met them today and have managed to go home with a point, we have to take it in good faith," he said, adding that they were expecting a much tougher game than the one they had.
Receiving the fixtures late did not affect them during the game, he said, adding that they prepared for the league about a month ago, only that they were just not lucky to score a goal against Seaview.
He said the absence of his skipper Ebrima Camara, who had a sudden injury prior to the game, had an impact on their game.
He also said Lamin Sarjo Samateh travelled to Spain, which was why he wasn't seen during the game against Seaview.
"We would like to adjust on our standing this season to finish in the top three or even win the league because we are no more a small team in Gambian football," he went on, adding that they have very good talented players and that the game against Seaview had shown they have the players that can win them the league this season.
Ousman Njie, head coach of Seaview, said playing their first game in the top flight was tough but it was not bad collecting a point against Samger because they are one of the top teams in The Gambia.
"Our first objective was to collect the maximum points and the second to collect a point, at least," he said, adding that it was good they had their second objective because everyone knows Samger are good in knocking the ball.
"Our aim is to maintain ourselves in the first division league but if we see another thing we will go for it," head coach Njie said.
"It is a league and we have 22 games to play, so I am satisfied collecting a point."
He also said they still have a long way to go because that was just their first game in the league.
Ous Njie, as he is widely called, stated that they have made adjustments to their team because second division is more of a physical league compared to first division where there is more of technical players.
Read Other Articles In Article (Archive)