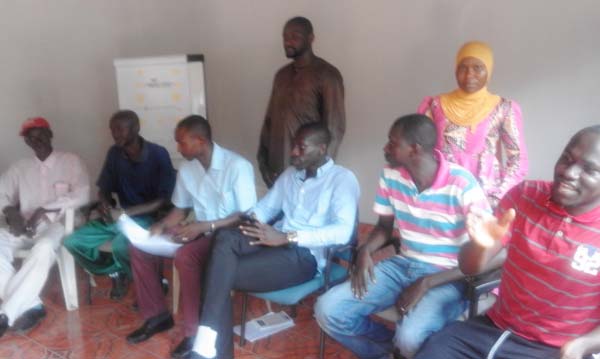 Saamasang Federation, in collaboration with Childfund The Gambia, has organised a daylong mentorship training for 25 children under its sponsorship in West Coast Region.

Speaking on the occasion, Lamin Fatty of Saamasang Federation said those mentoring the children as role model were also mentored through similar training and they were able to make it: some are at the university, others in business or employed.
"This is why we called these people to come and share their life stories, what they passed through by virtue of hard-work until they are where they are today," he said.
Mr Fatty explained that the federation has been organising the mentorship training for sponsored children but for the previous ones they used to invite businessmen and women and other entrepreneurs to come and talk to the children.
"But this time around, we decided to bring former sponsored children to come and mentor the children," he said.
Ebrima Sonko of Saamasang Federation said it is almost a routine for the federation, that every year, sponsored children in grades 11 to 12 are put through some mentorship programmes for the fact that some of them after their graduation don't normally continue their education.
He pointed out that most of those sponsored by Saamasang are doing well in their different areas of endeavour.
Mr Sonko told the current sponsored children that if they are able to follow the footsteps of those before them, they would be able to make the future for themselves brighter.
The former sponsored students who were invited to mentor the children were Ebrima Sonko, a university (UTG) student majoring in law, Pa Malick Nyass, a UTG student majoring in political science, Fatou Manga-Dibba, a staff of GTBank, Musa Jallow, a shoemaker, and Alasan Badjie, a businessman.
Fatou Fofana, a sponsored student at Nusrat Senior Secondary School, commended Saamasang Federation for its "wonderful work" towards supporting the children of The Gambia.
Read Other Articles In Article (Archive)