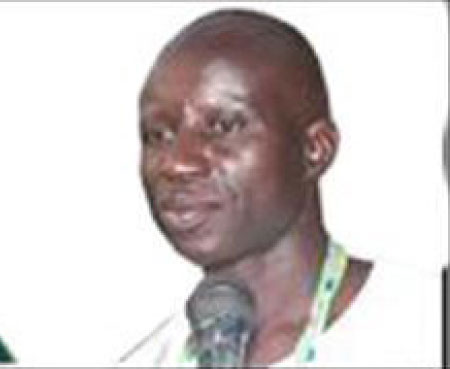 Momodou Lamin Jarju alias Rongo yesterday continued his defence testimony in the case involving him and his father, Alhagie Lamin Jarju, at the Brikama Magistrates' Court before Magistrate Babucarr Secka.
Rongo and his father are standing trial on charges of uttering false documents and making false documents, among others.
Rongo, while in the dock, told the court that he had a letter written by the regional surveyor at the office of the Governor, West Coast Region, confirming him and his family as the true owners of the land in Banjulding, that was falsely claimed as the reserved land.
He revealed that the said land was being encroached upon by Nfalley Sanyang, Modou Jatta, and Margie Ceesay, adding that these people were warned.
Rongo further pointed out that the other document which he had at hand was the letter written by the ex-alkalo of Banjulding, Sheriff M.A. Colley, confirming him and his family as the legitimate owners of the land in question, which was falsely claim as reserve land.
Still in his defence, Rongo further adduced that he also had a letter written by the VDC of Banjulding, confirming him as the true owner of the said land against the false claimers.
At that juncture, his counsel S. Gaye showed him the said letters and he identified it, stating that he had many documents to support and he could produce them in court.
Counsel then applied to tender the said letters, and there was no objection to counsel's application for tendering of the said documents and they were admitted and marked as IDs.
The defence counsel then applied for an adjournment to enable them gather their documents.
The case was adjourned till 20th March 2013, for defence to continue.
Read Other Articles In Article (Archive)