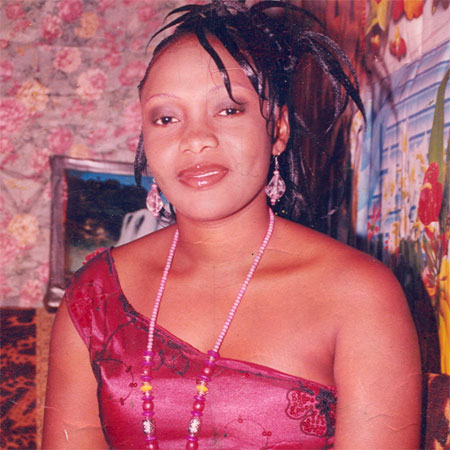 If Brikama and The Gambia at large are sceptical about the personality of this young Gambian artist, the newly talented Manding singer is wasting no time to take all Gambians by surprise in the music industry. Entertainment is privileged to inform its esteemed readers who Neneh Jali Susso is.
Neneh Jali Susso is a Gambian by nationality. She lives in Brikama. She was born in 1986 and picked up music as a career in 2006. She basically plays Afro-Manding songs sweet to the ears of every listener and enough to soften the strongest heart.
In a chat with the Entertainment desk Manager Njie Baldeh, the Brikama born artist revealed that music is her way of life, describing it as the only career she will pursue in her life until she hangs up her boots. She also disclosed that she wants to step into the shoes of her father, Foday Musa Susso, by emulating his achievements in the music industry. The rising lady further said she has 100% inspiration for music, adding that she has the belief to make it up to the highest level since her father is a veteran musician. When asked how many clips she has produced, she revealed that she produced only one clip so far and that that was sent for promotion to the studios, especially GRTS, Westcoast, FMB Yiriwa Brikama. The sweet tune musician also disclosed that she likes music since her childhood and that only death could separate them. Her first clip is entitled Gambia Mansa, which is presently lifting the studios in the commercial areas of Kanifing Municipality and Brikama. If one is asked who can sing with a sweet voice, coupled with style, then one must not leave out Neneh Jali Susso.
In a final chat with the Entertainment Manager, the Brikama rising artiste expressed details of constraints and difficulties she faces in her music entertainment. She said one of her chronic problems is finance. She is therefore drumming up support from President Jammeh and other organisations to help her with funds in order to achieve her dreams. She finally bade farewell to the Entertainment desk by commending all her supporters. If you want to know more about this artiste, contact The Point Entertainment column on 4497441, 7786175 or 9814334 .
Read Other Articles In Article (Archive)