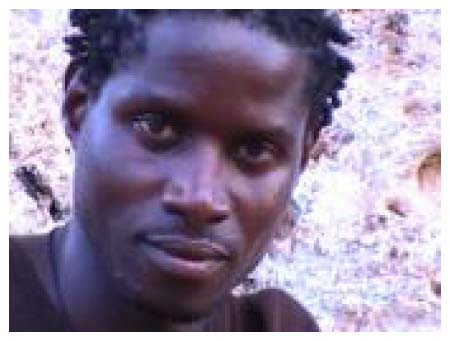 The Guinea Bissau-born internationally acclaimed music giant accompanied by a high level musical delegation is currently in the country to promote his music as well as entertain his fans with Manjako vibes.
The Kajinjasa Manjako Association of the Gambia brought the international music icon to the country.
Upon his arrival in the country on 24 May, Ernesto Gomez was on stage to perform as part of the celebration of Gamcel's 10th year anniversary.
On the 3 June he staged another concert at Fajikunda Hall.
Speaking in an interview with Entertainment on Tuesday at The Point newsroom, Ernesto Gomez said his coming to the country was facilitated by the Kajinjasa Manjako Association to stage musical concerts in The Gambia.
Musician Ernesto Gomez also gave a resounding treat to party people at the famous Sukuta Cinema Hall together with Balaranks. He said his music is more on culture.
Touching on his musical background, the Manjako musician explained that he started music in 1994 in Senegal and in 1995 his music told hold of fans in the country of Bissau.
"In 1997 I started producing singles until in 2000 when I returned to Dakar," he said. "Upon my return to Dakar I then joined the school of music."
He continued: "I released my first album on 24 December 2004 entitled Camenti. It contains six tracks."
Ernesto Gomez dropped his second album in 2008, which contains 12-tracks.
In conclusion, the star musician thanked the Gambian President for promoting music and culture in the sub-region.
He also thanked the people of the Gambia for their warm welcome and support towards him, especially the Kajinjasa Manjako Association, who brought him to The Gambia. 
Read Other Articles In Article (Archive)