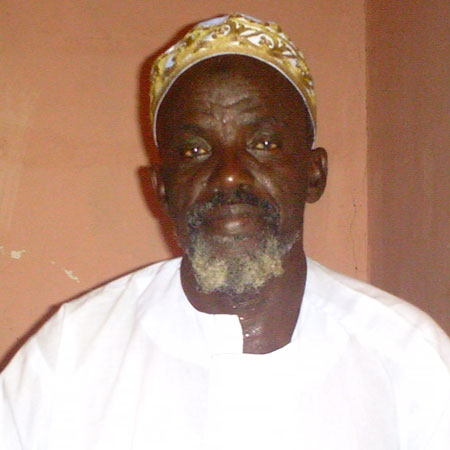 Sambou Dampha, a renowned farmer from Badibou Jajaring in the North Bank Region, has made a personate appeal to the Gambian leader Professor Alhaji Yahya A.J.J Jammeh, who is also the secretary of state for agriculture, to help develop the a lake known as Bowbolong particularly the area facing Jajaring, India, Illiasa and Jimansari.
The 59-year old prominent Gambian farmer made these appeals recently in an interview with this reporter at the farmer's training centre in Jenoi Lower River Region.
"President Jammeh is the only one who can develop this bolong because he has the means and wisdom to do so," he said.
To develop the area, he said, would involve the building of access roads to the rice fields, separation of the salt and fresh water, and digging of bore holes. When this happens, he continued, there will be all year round farming in the area. This, he believes, will help the country in her quest to attain food self-sufficiency.
Mr. Dampha said since the year 2000 he has made several attempts to see the Gambian leader, who is also a farmer, to brief him about the potential at the Bowbolong.
According to Mr. Dampha, he has over the years been recording bumper harvests of crops such as onions, bitter tomato and rice.
Meanwhile, according sources from North Bank Region Mr. Dampha spends most of his time on the farm daily during both the rainy and dry seasons moving from farm to garden.
Despite growing older, Dampha looks energetic and enthusiastic to contribute towards national development.
For further information Mr. Dampha can be reached on 7466188 or 6547539.
Read Other Articles In Article (Archive)