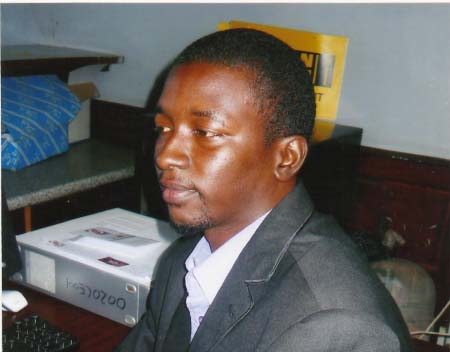 Reliance Financial Services, one of the leading micro-finance institutions in The Gambia, has introduced a new product called the "Yiriwaa savings account", which is a long-term contractual saving.
The Yiriwaa account, which is currently operating in the market, has attracted a lot of customers and its package has mandatory insurance cover components to choose from 3 years and above.
Reliance Financial Services Sinchu Alagie branch supervisor Ebrima Bah explained about the history of the Reliance Financial Services (RFS), saying RFS is one of the leading micro-finance companies operating in the country.
RFS, he said, has been in existing for almost seven years in the country and is operating in almost the entire region of The Gambia, adding that plans are also in place to extend in the regions across the country not currently benefitting from RFS' services.
He went further to say RFS has different products they want to market to their customers, but currently the most recent product they are offering themarketing is the Yiriwaa Savings Account, which he said are of different types, namely Yiriwaa education, retirement, business, housing and others.
According to Mr Bah, the Yiriwaa education product wasmeant for kids, and it requires a minimum operating savings balance of D250 and the account operating fee is D100, while savings frequency is daily, weekly or monthly and of a contract tenure.
He added that the requirements for opening the Yiriwaa savings account for individual include a copy of ID, voters' card, driving licence, passport, alien card, one passport photograph, and TIN certificate.
He said interest rates of 8 per cent are paid on an agreed timeline, and for group account details include copy of ID, voters' card, driving licence, alien card for each signatory, and one passport photograph for each signatory, business licence, certificate of incorporation, Memorandum /Article of Association, and Company Tin.
There are many benefits attached to this Yiriwaa account savings; thus strategic alliance with stable insurance companies for the provision of an embedded life insurance cover, he said, adding that there would be a life insurance policy to pay a minimum benefit amount in the event of death before the maturity date of the policy.
He further said Reliance would be working with Enterprise Life Insurance Company from Ghana to underwrite this risk, stating that there will be no medical underwriting and customers will be automatically accepted into the Group Life Insurance programme.
"Account balance can be used as cash collateral to secure a credit facility with the company, e.g. micro-housing loan, business loan, etc if a client meets the eligibility criteria of those products," Mr Bah said.
He seized the opportunity to thank their customers, saying Reliance Financial Services is a Gambian owned company hence the Gambian population should do well to be banking with it, particularly by joining the Yiriwaa saving for the kids and future of The Gambia.
Read Other Articles In Article (Archive)