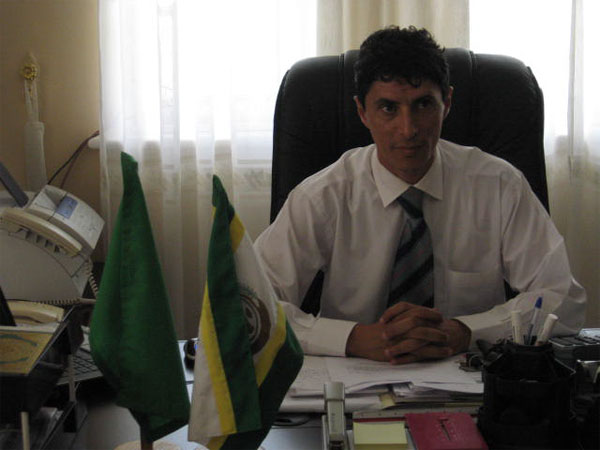 The Education and Information Affairs Officer at the Libyan Embassy, Mr. Zeyad Abulgasim Muhamed, is of the firm conviction that regional integration is the only solution to Africa's numerous problems.
Speaking in an exclusive interview with this reporter at his office in Fajara recently, Zeyad said when united economically and socially, in matters of trade, Foreign Affairs and in the areas of security Africa would be greater for her people. "Our leader brother Muammar Gathafi has done a lot for African unity. It's high time for us as Africans to unite for the benefit of us all," he noted. According to him, Gathafi's revolutionary vision is to see the future of Africa as bright.
Africa, he said, is a unified continent that has been divided by her colonial masters in order to make integration difficult. "[I] am convinced that when united we would be able to solve the current food and fuels crises because unity is strength," he said. He added that Africa, in terms of natural resources, is the greatest continent but still these resources are not solving the problems of Africans. He cited the examples of the European Union and United States of America and said that these unions can and should be replicated in Africa. Americans and Europeans have struggled to be united why not Africans?
Mr. Zeyad, himself a youth, used the opportunity to appeal to African youths to stop illegally immigrating to Europe for what he called a search for so called greener pastures but rather stay home and work for the betterment of the motherland Africa. He believes that the problems of Africa can only be solved by Africans themselves and not by westerners as others might perceive it.
Turning back to The Gambia, as an education officer Mr. Zeyad said his country normally offers several scholarships to Gambian students to study their own choice of field. He assured the people of The Gambia that this progamme would continue. He applauded the Gambian leader President Jammeh for appointing Ms Fatim Badgie as Secretay of State for Information Communication and Technology. A move he said is a step in the right direction as young people have the potential to contribute effectively to the development of Africa. Zeyad also hailed African leaders for the bold steps they have taken towards the attainment of African Unity.
Read Other Articles In Article (Archive)