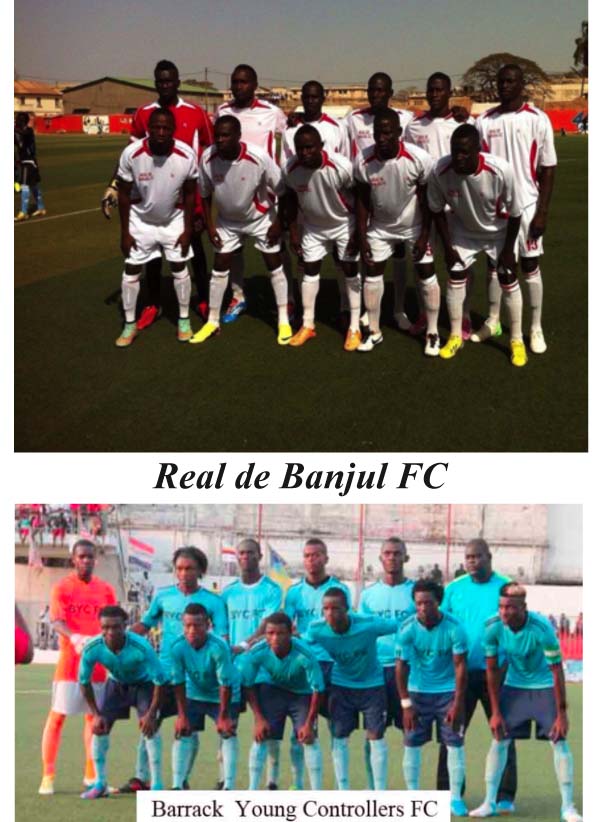 Gambia's league champions Real de Banjul FC will take on Liberian counterparts, Barack Young Controllers, in the return leg of the CAF Champions League preliminaries on Saturday 7th February at the KG5 Mini Stadium in Banjul at 4:30pm.
The tie will be the home leg for BYC after the initial fixture scheduled to take place in Bamako, Mali, could not take place as planned.
The Banjul venue as the home leg for BYC has been determined by the Confederation of African Football (CAF) in consultation with the Liberian Football Association and the Gambia Football Federation, a GFF media release said.
The GFF has assured both CAF and LFA of a successful second leg hosting between BYC and Real de Banjul FC in Banjul.
The general public is, therefore, urged to take note of this development and as such are called upon to come out to support their local champions in their quest to qualify to the next stage of the preliminaries.
The GFF thanks all stakeholders for their show of support and co-operation.
It would be recalled that CAF suggested playing on a neutral grounds. However, the Liberian club's executive consulted with officials of the GFF, and agreement was reached that Real de Banjul will honor its obligation and play the said match, said a media release issued by Real's president.
Real de Banjul hosted BYC to a 1-1 draw in the first-leg tie played at the same venue nearly three weeks ago.
The winner of the second-leg tie will progress to the first round of the qualifiers, to face African champions Entente Sportive de Sétif.
Read Other Articles In Article (Archive)