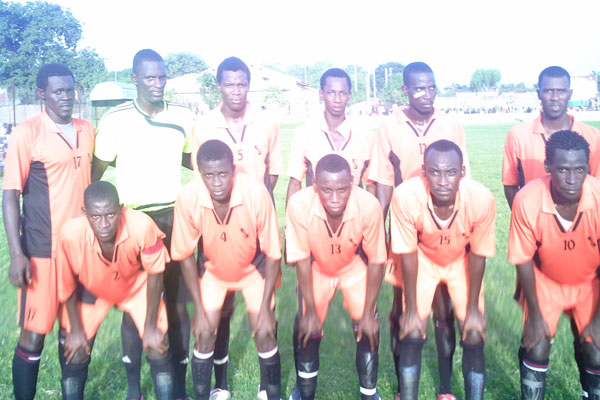 In what was described as one of the most contested matches in the ongoing Serrekunda East Nawettan, Rangers FC last Friday qualified to Semi final after beating Ball Congne by 2-0, making them the first team to book their ticket to the league semifinals.
 The game, which was well played and well contested by both teams, was characterized by great tactic and lots of talents as both teams entertain the spectators and their fans. With both teams featuring young, skillful and talented player's, the game could have ended in favor of the other side as they created a lot of chances but could not find the back of the net in the first half which ended in a goal less draw.
The second half resumed with both teams looking very hungry for victory but it was Rangers FC who dominated the second half with chances up on chances. After missing out a lot of chances, Rangers managed to hit the net in the 76th minute when Ousman Faye netted his own net from a back pass which saw their tall lanky goalkeeper watching the ball going into his net to give Rangers the lead.
Rangers FC took advantage of Ball Congne's frustration and put more pressure on their opponent to force the defense line of Ball Congne to make a blunder, which their striker Ebrima Jatta alias Tontong, capitalize and got the wining goal in the 90th minute to seal the victory for his side.
Meanwhile in another development Culture FC has beaten Abuko United in a post penalty shot-out on Saturday to book their qualification to the semi final of the competition.
Read Other Articles In Article (Archive)