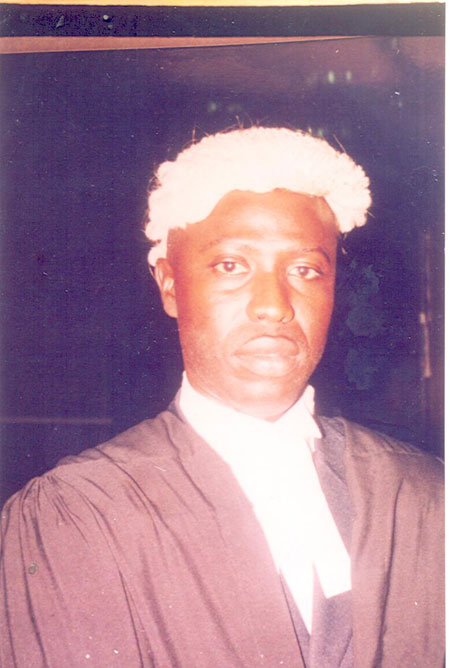 The right to dignity of human person is fundamental for the treatment of individuals. The rights to dignity must always be respected, as both national and international human right instruments forbid any form of torture, cruelty, inhuman degradation or punishment.
Torture is one of the most profound human right abuses and it is a serious problem for most governments.
It is due to the prevalence and dimensions of torture that the UN has repeatedly committed itself to fight it in all forms.
Moreover, national constitutions prohibit any form of degrading treatment of persons. Such prohibitions have been illustrated in Section 21 of our 1997 Constitution, as in international instruments.
The inhuman and degrading treatment can take different forms and in different conditions. However, neither can be morally or legally justified.
Under the UN convention against torture, cruel or inhuman and degrading treatment or punishment adopted in 1984, member states have agreed to take effective legislative, administrative, judicial and other measures to prevent torture and make it a punishable offence.
However, there are various forms of cruel, inhuman and degrading treatment that may exist.
Experts often include practices such as corporal punishment, internment in dark cells, restraint by means of shackles or pain-causing devices, interrogation under duress, the use of drugs on prisoners, reduction of diets, solitary confinement, force-feeding, etc.
Furthermore, no person shall be held in slavery or servitude. Again it is important to point out that no person shall be required to perform forced or compulsory labour, except in consequence of sentence or order of a court.
Subsequently, the most serious concern is the conditions of an overcrowded prisons and the type of diet suspects and prisoners receive.
The health and well-being of prisoners have been very troubling, and as such the issue must be addressed judiciously.
The lack of ceiling fans and heated temperature that our prisoners encounter are unbearable.
Like human rights law, international humanitarian law absolutely prohibits torture and inhuman treatment. This is also explicit in large part of the Geneva Convention, which also detailed description of how to perform one duty to treat victim and prisoners humanly. Thus, any forms of torture or punishment that outrage the conscience and dignity of man is a violation of human rights norms.
As far as inhuman and degrading treatment is concerned, it is explicitly prohibited in various legal instruments, such as Article 4(2) (F) of Protocol II of 1977. And such measures are stipulated in the Geneva Convention.
It is interesting to note that this prohibition was also established in the Vienna Declaration and Programme of Action (1993). It's also an emphasis on the right to dignity of the human person which has to be respected at all times.
Although such practices remain difficult to eliminate. It is very important that high consideration must be attributed to such activities as seen in detention centres.
Eventually, it is vital to emphasise that one of the most atrocious violations against human dignity is the act of torture, the result of which destroys the dignity and impairs the capability of victims to continue their lives and activities.
The respect for the dignity of person is a biblical duty and nations must respect such rights, as part of their international obligation.
Notably, interrogative method of obtaining statements must be done through the proper procedure, and should be made voluntary.
The accused and suspects must not be forced or pressured into making statements which can be contested in a court of law on the fact that it was not voluntarily obtained. Such are a great defeat in the dispensation of justice.
Read Other Articles In Article (Archive)