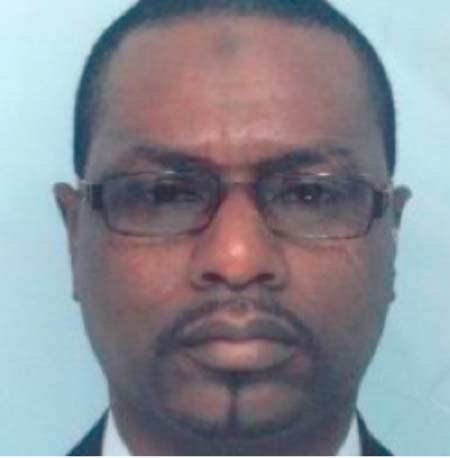 Defence lawyer Lamin S. Camara yesterday asked prosecutor Sarja Sanyang to put his house in order, in the trial of Cherno Omar Barry and 29 others, who were charged with negligence of official duty and abuse of office.

Magistrate Omar Cham of the Banjul Magistrates' Court is presiding over the case.
When the matter was called, lawyer Camara informed the court that he was representing the 1st, 6th, 7th, 8th, 9th, 20th and 24th accused persons, and was with lawyer Combeh Gaye representing the 11th accused person.
Lawyer Omar Njie announced his representation for the 4th accused person and was with lawyer Combeh Gaye representing the 5th accused person.
Lawyer Yasin Senghore represented the 25th accused person.
Prosecutor Sanyang rose and told the court he was applying under section 169 of the CPC to amend the previous charge sheet to the current one.
Lawyer Camara and the other defence counsel did not raise any objection to the application made by the prosecutor.
Counsel Camara then told the prosecutor to get a fiat on count two, adding that twelve of the thirty accused persons were not in court.
He further stated that considering the fact that both counts are rejoinders, the matter could not proceed.
He said count two is a charge of abuse of office, which is a replication charge filed on 13 July 2016, and that a fiat was needed.
Counsel Camara adduced that in the absence of a fiat, the case could not proceed, adding that the charge sheet dated 30 August 2016, was full of irregularities.
He said he hoped that the prosecutor would take note of the issues raised.
He further asked the prosecutor to avail the defence team photocopies of the cautionary and voluntary statements of the accused persons, as well as other documents the prosecution relied on to prosecute the case, as well as witness statements.
Prosecutor Sanyang applied for a short adjournment for them to put their house in order, adding that they would send a fiat to the Attorney General's Chambers for its consent.
He stated further that they would also avail the defence team the documents mentioned
The case was adjourned until 21 September 2016.
Read Other Articles In Article (Archive)