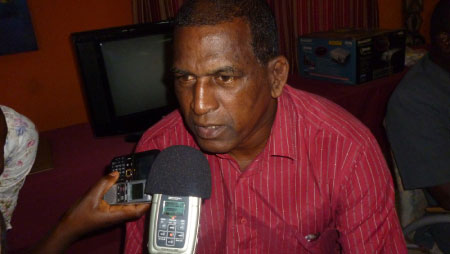 The 10-day technical training course on judo ended on Wednesday at the Dijilaba Hotel in Senegambia.
In delivering his speech on the occasion, the course coordinator, Guy Mouuowal  Joseph, said he was very impressed about what he observed in all those who take part in the training, because "they followed the instruction".
Some of the participants have had some experience in the programme, which made his job "very simple", he said.
"There are a lot of potentials in them. In all the countries in Africa I have conducted courses, The Gambia is the most organised country I ever been to," he stated.
Mouuowal laid emphasis on the importance of the training, saying it always helps participants in recruiting and training others in future.
Peter Prom, secretary general of the Gambia National Olympic Committee (GNOC), in his closing remarks on the occasion, said the Olympic Committee will support associations that need help.
According to him, if you want to give someone knowledge he/she must be comfortable first in order to learn; that is why participants are always taken to very comfortable places for training programmes.
Peter told the participants that they must make sure what they were taught in 10 days is transmitted to others so that preparations for the next Olympic Games can start now.
He concluded by saying that the National Olympic Committee never discriminates against any association or sporting bodies; rather their doors are always open to render assistance.
Other speakers included Mata Bayo, who came from Senegal to take part in the training, while the vote of thanks was done by Ebrima J. Tamba, the technical head of the team.   
Read Other Articles In Article (Archive)