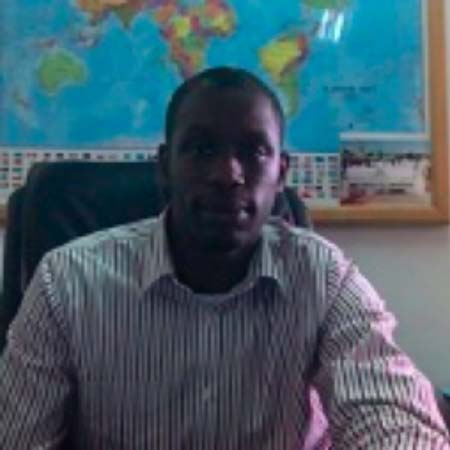 The trial of Muntaga Sallah, former permanent secretary at the Ministry of Petroleum, yesterday proceeded at the Banjul Magistrates' Court before principal Magistrate Momodou S. Jallow.
The case proceeded with the cross-examination of the prosecution's first witness, Gora Njie, a police officer, who told the court it was correct that all the packaging of the computers were intact.
He said he did not have any qualifications on Information Technology (IT).
"I saw the Central Processing Unit (CPU) inside the carton and obviously I know it was CPU," he said.
Asked by counsel whether the CPU was working while still in the box, officer Njie said he had no idea what counsel was talking about.
"I was only assigned to conduct a search, which I did accordingly without fear or favour," said officer Njie.
Further quizzed whether when they got to the accused person's residence the accused led them to his room where they saw the computers, he answered in the affirmative.
The defence counsel further stated that in his evidence, the witness alleged that search took place sometime on 24 July 2015.
However, the police prosecutor raised an objection, and argued that the witness never said that.
PW1 further told the court that what he had said in his testimony was that on that fateful day they conducted the search.
He added that he could not also recall the time they spent in searching the accused person's house, and could not equally remember the time they left the premises of the accused.
According to Mr Njie, after putting them on the vehicle, they took them to the NIA headquarters.
He insisted that they went to the residence to conduct a search and to take along the exhibits.
He said he did not know whether the items (HP computers) were kept intact and sealed in cartons at the accused person's residence.
Lawyer Farage insisted that the witness did not conduct any search, neither was able to recover anything the accused told them belonged to the Ministry.
But officer Njie maintained that they conducted a search and recovered the exhibits.
At that juncture, the defence counsel applied to the court for the prosecution to avail them statements, including the accused's own statement, memos and photographs.
"We wish to apply for the same to be made available to us in line with the accused's right to adequately prepare for his defence as per the constitution section (24)," said counsel.
However, Sub-Inspector Alpha Badjie told the court that he did not have memos and photographs. He added that he had furnished the defence with what was available to him, and would tender the photographs when necessary.
Hearing continues.
Mr Sallah was alleged to have stolen three HP computers valued at US$25,400 being the property of the Ministry of Petroleum.
Read Other Articles In Article (Archive)