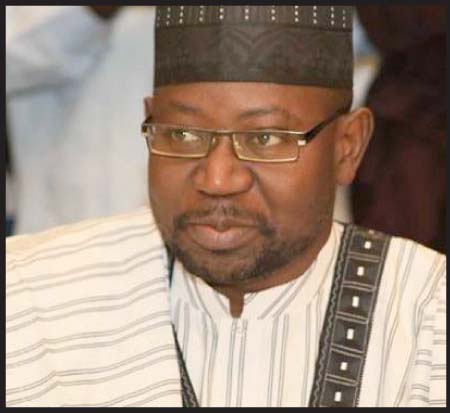 Mai Ahmed Fatty, the leader of Gambia Moral Congress (GMC) and former special adviser to President Adama Barrow has pointed out that prosecuting Operation 3 Years Jotna leaders who are currently remanded at the State Central Prison will further divide the country. He thus called on government to immediately drop all charges.

"I am calling on President Barrow to withdraw the case otherwise in the next two years it will be uncertain for the country. In the interest of national unity, the president must withdraw these charges so that the country can begin to reconcile. Prosecuting this people is going to further divide the country along polarised line which has nobody's political interest; not even the country's interest," he said.
The GMC leader was speaking yesterday during a press conference at his party's headquarter. He said: "I'm calling on the president to withdraw the charges against 3 Years Jotna members because the nation will be better off with it and the country will be stronger and our democracy will be firmed."
In the interest of national healing and in the interest of uniting the country together again, he said, the charges of rioting, unlawful assembly and rioters' demolition of structures against 3 Years Jotna members should be dropped without delay.
"There are thousands of people in the country who believe that President Barrow should step-down after the three years and there are also thousands of people in the country who believe that the president should continue with five years."
Therefore, the president must unite these two forces. "He is the president of the country and he has a legal obligation to unite the country. He must make every action necessary to withdraw the case so that substantial part of the population who believe he should come down will be in a position to listen to him in the interest of national healing."
President Barrow, the GMC leader added, should not be seen involved in any action that will further divide the country, saying: "That's why in the interest of healing and uniting this country, the president must got all side of whom he preside as the chief executive of the state to get everybody on board and talk to everybody whether he likes them or not; and whether they support his agenda or not."
If President Barrow withdraws the charges, he said, he (Barrow) will prove to everybody that indeed he is the president for all Gambians whether you like his political ambition or not. He would be above pettiness and would have shown Gambians that indeed he is statesman.
On the closure of the two radio stations, Mai Fatty urged the government to review the decision without delay. This is necessary, not only because many Gambians believe due process was not followed, and the government itself could be in breach of the law.
"Executive proclamations or decisions in themselves, without more, do not amount to law. Therefore, I urged the government to withdraw the charges against Yankuba Darboe and his members."
The president, he went on, should also engage all stakeholders, particularly former coalition leaders and calls for genuine National Dialogue without delay. "I call on the ECOWAS, AU and the UNOWAS to facilitate the conduct of national dialogue without delay."
Read Other Articles In Article (Archive)