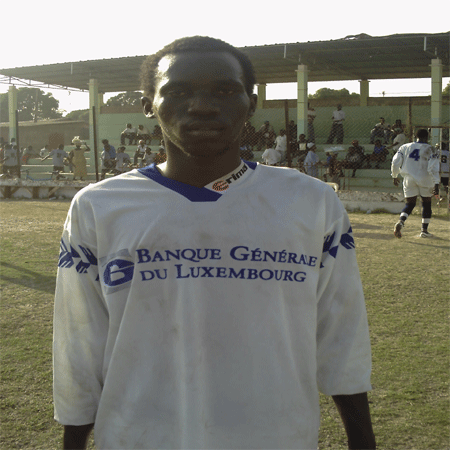 At a tender age, Abib Njie started football in the streets of Serrekunda.
Born in Dippa Kunda, Abib Njie played part of his early football with Walers FC, a nawettan team from Serekunda West.
Because of his talents in the striker position, Abib quickly gained recognition from both first and second division teams in The Gambia Football Association league.
After several years he made his way to the second division with a notably side Kaira Silo this season.
When Pointsports questioned him about his latest move, the young striker said" I am very delighted to play for a team like Kaira Silo, it's a good opportunity for me to show myself at the club".
He said," when I decided to play at divisional level, I was advised to start from second division. As a young person it is good to begin at the grass roots level".
He described life at divisional level as different from nawettan teams.
"My first match in the second division was a very important game for me. I started the game and was very happy that I was part of the team.
Kaira Silo is a good team, all the players are united and the coaches are friendly. As they help us to develop in the game of football", he explained.
However, Abib has great aspiration with Kaira Silo and is looking forward for the club to make to the first Division by nest season.
"I want to be a professional player one day to play for my country. I believed that it is what every player is looking forward to; serving their nation", he concluded.
Read Other Articles In Article (Archive)