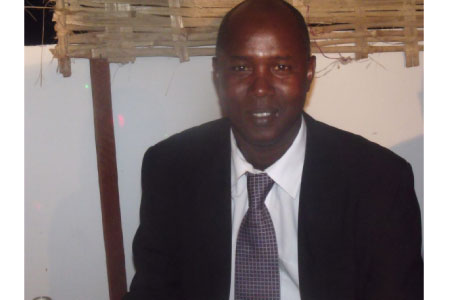 The National Sports Council has commenced a nationwide sensitization tour of all the regions, which kicked off since May 16th through 24th May 2011. 
The tour began in the West Coast Region on 16th May with meetings with the regional Governor Alhagie Lamin Sanneh, the regional and district sports coordinators, chiefs, Brikama Area Council and other stakeholders in sports in the region.
The team led by the Development Officer Abdoul Aziz Titao Mendy proceeded to Lower River Region and held a successful meeting with Governor Lamin Waa Juwara and the regional sports coordinators on 17th May. They later progressed to the Central River Region.
A successful meeting was also held there with the regional sports coordinators and regional authorities on 18th May, after which the team proceeded to Upper River Region, where they had another fruitful meeting with URR sports coordinators, regional authorities and stakeholders.
The team will returned to the North Bank Region on 19th May, where a meeting with the regional sports coordinators and regional authorities was scheduled for Friday 20th May. 
The team will wrap up the tour at Ndungu Kebbeh village, where they witness a grand wrestling contest at the Arene Alhagie Cham.
The tour would continue at KMC on Monday 23rd May and to Banjul City Council on Tuesday 24th May. 
A final meeting would be held with all the national sports associations and tertiary institutions to map out a productive Inter-tertiary sports competitions next year.
The objective of the tour is to share knowledge and information on the following subjects:
• New National Sports Policy 2010- 2019
• National Sports Strategy and Action Programme 2010 -2014
• Regional Sports Programmes
•Launching of National Sports Council website
•  New criteria set by Sports Council
• Sports Tribunal
• Fact-finding and visits to Sports complexes
Mamudou Max Jallow
Executive Secretary, NSC
Read Other Articles In Article (Archive)