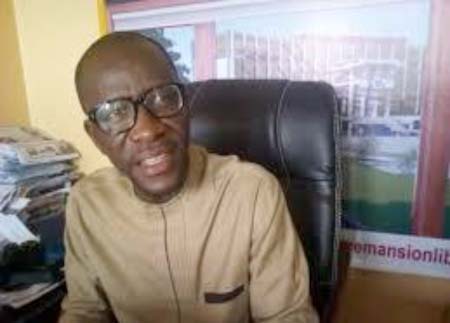 Liberia's Deputy Presidential press secretary, Smith Toby said President Dr. George Manneh Weah is not worried by the recent wave of resignations from his government, saying Mr Weah is not going to sit in his office and cry over the resignations of individuals, especially those who benefited from spoiled system.

Addressing the regular executive mansion at a press briefing on Tuesday, at the foreign affairs ministry in Monrovia, Toby said the system will cleanse itself and get better.
Mr Toby said there are individuals who used to get huge sums of money during the past regime but they are not getting the same today .so they will leave the government adding we expect more resignation from these people. He said the president will not go from ministry to ministry to dismiss individuals but they will leave on their own volition because they are not prepared to make sacrifices after government has closed on their chopping they benefited from in the past.
He said if people resign, it will provide opportunity for others who are willing to make the sacrifice for their country to come on board and perform better.
He claimed that the system is being infested with Lord of people and will clean itself.
The deputy presidential press secretary said the resignation of people will not break the government down because Liberia has qualified people to replace them adding this country is not brain drained.
Meanwhile, Mr Toby denied reports that justice minister Frank Musah Dean had tendered his resignation. He said minister Dean still enjoys the confidence of the president and has no plans to resign.
Recently, the director general of the national bureau and concessions Gregory Coleman and deputy managing director at Liberia water and sewer corporation Dan T. Sayeh resigned from the government for different reasons.
Read Other Articles In Article (Archive)