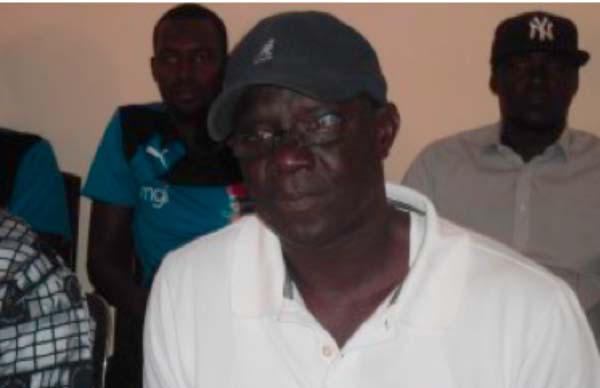 Scorpions Coach Sang Ndong is on his heels ahead of the Gambia's resumption into the AfCON 2017 Qualifiers.
The Gambia play Mauritania on March 25 in Nouakchott and leading to that encounter, Coach Sang Ndong has lined up a provisional local-based team honing their skills before the arrival of the foreign-based Gambian stars.
Speaking to Gambian Football Extra, a GFF football radio broadcast,  Sang said the euphoria that is generating at his local training is such that the home-based team is very eager and  'players are hungry and ready to learn from us the technicians and much more will happen later'. 
He said the 18-man local-based squad scouted from the domestic league will be trimmed down to a sizeable number to be blended with the foreign professionals who will together make up the final list for both legs.
"What we are doing now is to encourage all Gambian players locally and abroad, not to confine within any group, to come and test their abilities," he said.
He said the rebuilding process is to open the doors for all abilities for the national team.
Asked when camping and travelling arrangements would be finalised, the former Hawks coach hinted that a technical programme has been submitted to the GFF Technical and Development Committee which is being studied by the authorities, and "will be finalized as soon as possible".
"Our other options are not yet finalized but whatever happens, we will camp on Monday the 20th before our final travel to Nouakchott," he said.
"We will scout players from Europe as well as Senegal because there are Gambian players in their domestic league, although everybody will be given a chance to the standard we want.
The formation of the team will depend on the kind of players they have at hand, he said, adding that the project is a holistic one and it does not only stops at the Coach or the GFF instead.
The Scorpions will resume their AFCON 2017 qualifier campaign to the Maurabitones of Mauritania on Friday March 25th in Nouakchott before the return leg in Banjul four days later on Tuesday March 29th.
Source GFF.GM
Read Other Articles In Article (Archive)