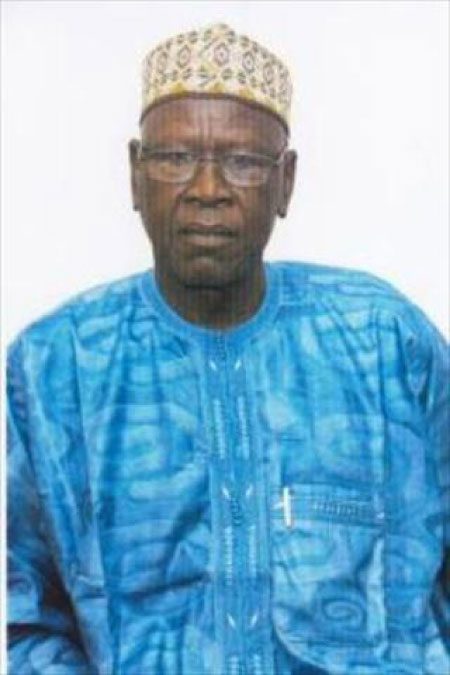 Welcome to another edition of Personality of the Week, the weekly column which profiles Gambian men and women of interest.
In today's edition, we bring you the profile of a man who should need no introduction. He is Momodou Lamin Sanneh, former minority leader of the National Assembly and member for Kiang West constituency in the Lower River Region and one of the Gambia's most respected citizens.
Mr Sanneh was born in 1942 and comes from Battelling village in the Kiang West District of the Lower River Region.
He attended Dumbuto Lower Basic school in the Lower River Region from 1949 to 1956, and later attended Kiaf Lower Basic school in the same region.
Between 1959 and 1964, Mr Sannneh enrolled as a student at Crab Island Secondary School, where he completed his school career with secondary four certificates. After leaving school, he joined the police force.
Between 1972 and 1976, Mr Sanneh worked at the former Gambia Utilities Cooperation (now NAWEC) after which he worked as office manager at the Nigerian High Commission until 1998.
Mr Sanneh demonstrated his commitment to politics during the First Republic, when he contested twice during the Peoples Progressive Party (PPP) rule. He first contested in 1977 as an independent candidate against PPP's Amang Kanyi and then again in 1982 as National Convention Party candidate against PPP's Kawsung Senega Janneh.
His first success in politics came in 2007 when he contested the National Assembly election under the United Democratic Party (UDP) ticket for Kiang West constituency and won against the late Honorable Kalifa Kambi of the ruling APRC. His service as a National Assembly member for following five years speaks volumes of the high regard in which he was held by those in his Kiang West constituency.
He served as the minority leader of the National Assembly between 2007 and 2012, during which he acted on various committees including the National Assembly Authority, Public Accounts Committees, Defense and Security and Government Project Monitoring.
From 2007 to 2012, Mr Sanneh served as a member of parliament for the Economic Community of West African States (ECOWAS).
His most prestigious award was the MRG in recognition of his contribution to national development which was conferred on him by President Yahya Jammeh in April this year.
He was also awarded the title Justice of Peace by Sir Dawda Kairaba Jawara, first President of the Republic of the Gambia for his dedication to nation building.
Read Other Articles In Article (Archive)