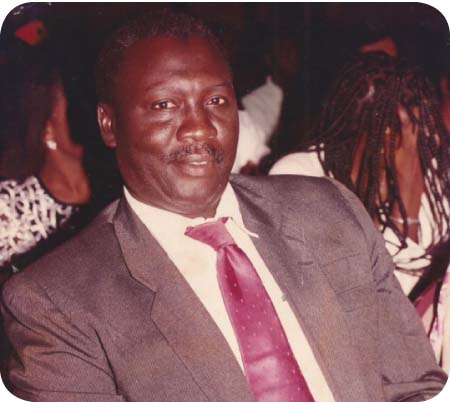 The Honorary Life President of the Sports Journalists Association of the Gambia (SJAG), Alhaji Pap Saine, over the weekend called for more unity among members of SJAG for the good of the association.
Mr Saine, who was the first president of the association in The Gambia, spoke briefly before the conduct of the association's congress held on Saturday at the GRTS building in Kanifing, where Sainabou Kujabi-Njie was re-elected for the second time in office to run the affairs of the association.
Mr Saine told members of SJAG to be united and constructive in their criticism of affairs of the association as well as respect their leaders.
He added that members should affiliate with media organizations and carry out their work to the best of their ability to be recognised, trusted and given responsibility to serve in any capacity in any organization of their choice.
Mr Saine commended the outgoing executive for a job well done as well as called on the new executive to take up the mantle with high responsibility and continue the good work of the outgoing executive, especially in keeping the tradition of organizing the annual awards of sports personalities.
"As we conduct SJAG congress today, my central message will be more of advice to sports journalists in the country. As journalists, we are shapers of the hearts and minds of the people who read our papers, listen to and watch our news and reports over the radio and on TV," he advised.
"We therefore owe a great deal of responsibility to our readers and audience in ensuring that we are objective in discharging our duties and role of news dissemination, for inaccuracies and biased reports destroy trust and create confusion and problems in society. To avoid creating such situations, we are all advised to be always accurate and objective in our reporting activity," he pointed out.
He further thanked Mrs Sainabou Kujabi-Njie for her dedication and commitment to duties, saying Kujabi served as sports editor, amid other functions and tasks, at his newspaper The Point for many years.
Read Other Articles In Article (Archive)