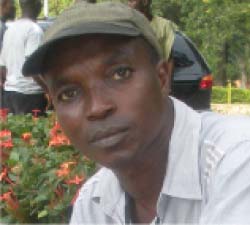 Pan-African Circle of Artists Discuss Environmental Issues
The Pan-African Circles of Artists recently concluded a discussion on waste, climate change and environmental pollution.
The workshop, which brought together participants from The Gambia, Senegal, Nigeria, Ghana, Guinea, Togo and other countries, was held in Dakar, Senegal.
Modou Camara, alias Mo of Art Kunda from The Gambia, said the workshop was "perfect and very important issues were discussed during the event".
Mr Camara said waste, climate change and environmental pollution are seriously damaging irreplaceable works of art-painting and sculptures and Africa's historical city centres.
To mitigate and counteract this damage, the Pan-African Circle of Artists (PACA) has been preserving Africa's cultural heritage, as well as being dedicated to the cause of waste management by making use of waste products, turning it into artwork.
According to Modou Camara, this innovation workshop on turning waste into art will bring together leading artists, students, families, researchers and key players to discuss among other issues how museums and art programmes can better cooperate at PACA level and develop partnerships to face the global change and waste management as well as how to respond to the need for multidisciplinary research on waste to art in African cities and their rural areas.
Mr Camara also highlighted how to ensure further support to the advancement of research for the benefit of society and cultural innovation on environmental issues.
They as well discuss the direction for future concerted research and innovation actions at national and African level.
Read Other Articles In Article (Archive)