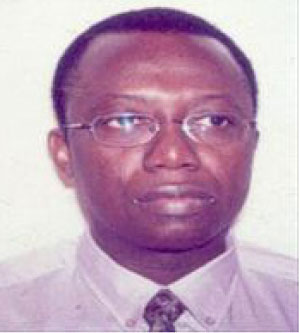 Momodou B. Sarr, Executive Director of the National Environment Agency (NEA), had one of the toughest tasks in his career Wednesday as members of the Public Accounts/Enterprises Committees took him to task for his failure to submit his agency's 2010 and 2011 annual reports and financial statements.
Sarr, who appeared before members of the committees chaired by Assembly Speaker Abdoulie Bojang alone, told the session that he never expected to face them (the committees) because as he put it, he was due for retirement in August.
"Also in July this year, the Director of Finance at the agency left and became the deputy Permanent Secretary, so we have not yet replaced him. He is not available hence I did not know my fate," he stated.
According to Sarr, since he cannot appoint anybody to replace the agency's Director of Finance, he was unable to submit his annual report and financial statements on time.
"Because my fate was not known, so I didn't know what to do about my appearance before the committee," he told the session.
Noting that both the 2010 and 2011 reports were finalized without any queries, Sarr further told members of the committees that he has informed the Office of the President since March this year about his retirement.
"I apologise Sir, because I don't know what to do," Sarr added.
In response, Abdoulie Bojang, Speaker of the National Assembly, said even though Sarr was honest in writing to the executive to inform them that his contract elapsed, he (Sarr) had a bone of contention.
"The time given to the NEA was today, and the briefing was held three months ago; so 90 days was sufficient period for you to write and say my time has elapsed, because it is not the executive that should inform us that your time has elapsed," Bojang added.
Also responding to Sarr's explanation, Lamin K. Jammeh, member for Illiasa constituency, said even though Sarr informed the executive that his retirement was due, the period under review found him in office.
"These committees have the powers to even call Mr. Sarr wherever he is; even if he is not in office to answer to matters relating to the period under review, which was during his time," Hon. Jammeh stated.
"So with or without the executive responding, Mr. Sarr should have honoured the National Assembly's request to bring his activity report and financial statements to us for review," he added.
He noted that even in the absence of the Finance Director, there must be an individual who should be in charge.
Subject Matter Specialist TSA Njie for his part said notwithstanding the movement of staff, the period under review found both the Finance Director and the Executive Director at NEA in office; so it is their work which is being reported upon.
"Wherever they might have been, I think it is incumbent on them and on good professionalism to ensure that they present their report, even if they are to come out of retirement and explain to the committees," Njie stated.
According to him, it is usually civil service practices that whether one is transferred on short notice or given enough notice, one should adequately hand over to whoever is remaining in the office to handle matters.
Meanwhile, the PAC/PE C gave the NEA boss till Wednesday 24th October to reappear and submit the NEA annual reports and financial statements for the years 2010 and 2011.
Read Other Articles In Article (Archive)