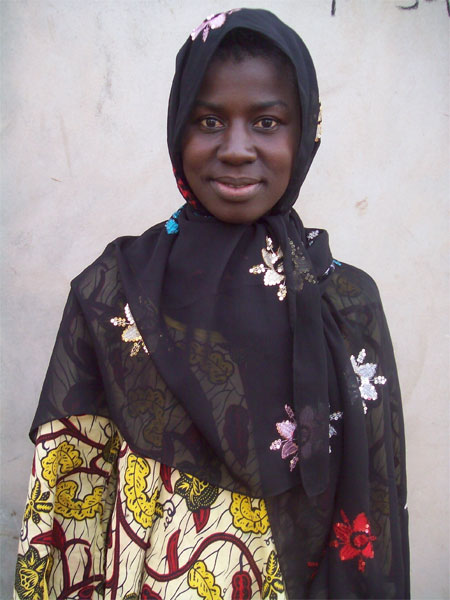 Mobile theft has long persisted in our communities and lots of people have suffered in their hands with no appropriate answer to the menace. Others have done their best to cub such by trying to be honest by returning mobiles to those who lose them. Others think it is right to take others phones and keep it for themselves. This has broken many friendships and others have lost their valuable relationships for only loosing their mobiles. Augustine Kanjia goes round to see what has bothered so many people in the community.
Mobile phones have in a diverse way helped the society to develop in their own way. People who had lost contact with others in a long time have discovered them through mobile phones. Children and friends have informed each other through phones to receive their remittance from far away countries. Troubles have been alerted through the phone by simply sending text messages for quick information. The world has become a global village by the introduction of the mobile phone. The Gambia alone has over thousands of phones of different types and these were imported and have helped to raise funds for the country by paying import tax and creating employment for the lot. We see the Gamcel, Africell and Comium and how they have helped to create employment of hundreds of Gambians. Not only that they are also helping to empower the populace by providing lots of games that has helped them to win cars or cash prizes and many other things. It has provided T-shirts and caps and many have worn them to show off too.
The benefits of Mobile phones are numerous you can name them too. It has also fostered love between friends and brought families together.
Not withstanding all the good about mobile phones, there are people who do not spare a phone in pockets or in houses, better still in bags and from children if they have it at all.
In a recent mobile case a teacher from Bwiam entered a vehicle with his mobile on his ear talking to someone on the phone. One of the park boys posing to be a passenger waited for the taxi to only move and he quickly snatched the mobile form the man. Before the taxi could stop, the mobile theft had run a good distance the poor teacher could not run and could not either say "Sachey" until the thief disappeared in thin air. The teacher cried aloud for his numbers he was loosing to the thief. "How can I get those contacts that send me money from UK any more?"
At the Serrekunda Market, a lot has happened and many have remained in tears for their mobiles. The area is one of the most vulnerable areas for mobile theft. There are people who are always on the stand by to snatch any mobile seen floating. They only believe that having a stolen mobile is not sin but brings them quick cash to enable them make the owners cry in their hearts. Khadijatou Conteh, a Secretary around the Serrekunda lamented that mobile theft has caused lots of cold tears falling on their chest for their mobiles. "I believe women are the most vulnerable because they are no physically strong and do not have pockets like men to dump their mobiles there. We keep our materials and keep our mobiles in our purses but these are mostly left behind in cars or where ever we sit. Thieves should know that we need freedom for our own properties."
Adekunle says, "When my mobile was stolen, I felt very bad because I had a very bad phone to replace it. The man had snatched the phone without me knowing at West Field. It was extremely shameful and embarrassing shouting behind them for my mobile. These people are certainly a menace in society; we need to get rid of them."
The society is in tears and seeking for ways to stop mobile theft. The police are doing their best but can only deal with mobile cases that come before them. It is certainly a problem for the police because they cannot be in all the areas of the crime. It happens only in secluded areas and the thieves are quite active and strong, they take to their heels and leave the owners standing in the wonder and awe.
An old Imam at Njongon once said that our generation is not thinking of the future they are only thinking of the present. Meaning that there is life after death and so people doing things as they wish is a big problem for their after life. Mobiles are not the only things people steal they go in for lots of things. The art of stealing mobiles is rampant and it has degraded young people to nothing, especially those who are engaged in the act. He said.
In shame, lots of people have been taken to court for mobile theft. An Italian had sent his house boy to police who was sent to the Old Jeshuang prison without trial for mobiles that were allegedly stolen by the said old man. The old man had worked for several years with him according to sources. The Italian could only do this to put an end to mobile theft in his own quarters because it pains. Many take drastic actions only to show how close they are to their mobiles and how much it means to them.
In a recent case involving mobile, a young lad had put his friend on his lap in a car, both are Grade 7 boys. The one who was taken on the lap is called Gibril Badjie of Bundung and attending the Latrikunda Upper Basic. When he alighted opposite his school in the evening, he picked up a mobile, Siemens that was quickly placed in his pocket and taken home. This was his side of the story. The St. Therese's student could say nothing to his parents but a Good Samaritan called after discovering boy's dad's number.
The boy's dad met with Buba Badjie, a student of Mas Kah Senior Secondary who had facilitated the mobile's return. According to Amie Colley, mum to Gibril Badjie, her son had found the mobile and brought it home in joy. "This is the second time returning lost mobile to it bonafide owners." She said. My husband, Lamin Badjie was instrumental in the return of this mobile. "When the mobile was brought it was locked and we looked for Buba Badjie who opened the mobile at Africell thus calling. Our compound is notable for returning lost and found items." She said. Buba Badjie said his friends were asking him to keep the mobile for himself but he refused and said, "It is not our home style. We return any found mobile or property. The owners' blessings go a long way and our home is well known for its honesty." Buba Badjie said.
Added to the mobile theft, residents at Brusubi Phase One are complaining that their Land Lines are not in good order. According to an anonymous resident, the situation has been persistent and has not been solved by Gamtel. "They know that the lines are not working due to the cheap lines they used. Yet Gamtel brings bills. The poor lines are not encouraging at all. May be the authorities don't know this but it is hurting us and we are suffering indeed." The source said it is expensive to call from mobile to land phone and such is their case because they need to call their house helpers while they are at work. "We are calling on Gamtel to go and solve the telephone problem at Brusibi Phase One. "We are part of the race." Another said sadly.
The mobile theft in the country is rampant, mobile owners are asking those concern to desist from stealing mobiles and find work rather than stand on street corners to attack and disarm innocent hardworking citizens.
Read Other Articles In Article (Archive)