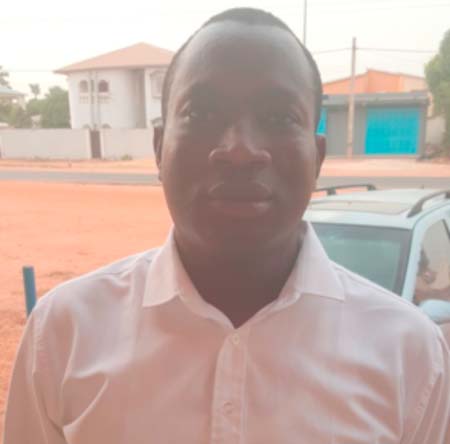 Following your U-turn in refusing to accept the December, 1st 2016 presidential election result, you have plunged the entire nation into a state of dilemma, with Gambians and non-Gambians alike not knowing which way the country is headed. The state of confusion in the country is such that many, especially none Gambians are leaving the country either to Senegal or returning to their countries of origin for fear of the unknown.

Gambians used to love you with all their hearts, and it's fair to say that some still love you so much. It is on this note that I sincerely admonish you to accept the verdict of the Gambian people and hand over power to the president elect, Mr Adama Barrow. I beg you in God's Name; please don't destroy Gambia by taking us to war and thereby destroying your legacy in the process. That would not be wise as you need to be remembered in a positive and not negative way.
There are no winners in war as you may know and in any case the only winners are the gun manufacturers. I urge you to think about the women and children and the untold suffering any conflict situation will bring in terms of loss of lives and destruction of our economy. It is within your power to stop what is looming from happening and if you love this country as you've been saying all these years, then for the good of our country, I urge you to seriously reconsider your stance and humbly step aside.
I am sure you can still remember the euphoric reception Gambians gave you and your young revolutionaries when you came into power in 1994. Because of the peaceful nature you took power, Gambians stood by your side even when the international community threatened to abandon you and called on you to step down.
Now that the same Gambians have decided to move on without you at the helm of their affairs, please do not consider this an act of betrayal. As a man of faith I know you have the strength to overcome and accept the dictates of the present situation in good faith. I also know that you will not want people to ask each other the whereabouts of their mothers, fathers, brothers and sisters and be told that they were killed during the war when Jammeh refused to hand over power to the President-elect after the December 1 2016 presidential election. That would be a bad legacy to leave behind for your kids and your grandchildren to read in the history books.
As a peace-loving president and a man of God as you always proclaimed I would like to call on you on behalf of our mothers and sisters - because Gambian women are your supporters - to relinquish power to the President-elect as The Gambia is a peaceful country you have led for 22 years as president with a massive support from our mothers and the youths.
So I don't think you will want all those mothers and youths to be killed because of your refusal to accept their verdict. The truth is that our country is in a state of confusion and even those near you giving you all sorts of false glimmers of hope of clinging unto power are themselves now worried about what is to happen next.
For the vast majority of us, The Gambia is our homeland and we have nowhere else to go to, which is why we are praying for peace. I urge you once again step aside and do not be an obstacle to the peaceful transfer of power that all have and are hoping for come the 19th of January 2017.
One reads a lot these days and statements on social media about preparations made by outside forces and other interested parties warming up to invade The Gambia in case things fall apart on or before January, 19th 2017. It is indeed very frightening and a cause for concern for all. The Gambia is a safe haven for many a refugee because of the peace she enjoys - Gambians wants that peace to continue uninterrupted.
May I recall your mind to 2011 when the uprising and civil war broke out in Libya? Laudably, you evacuated thousands of Africans back home as a humanitarian gesture and followed that move by strongly condemning the late President Muammar Qadhafi to step down since his people didn't want him. Please learn from history.
The Gambia the smiling coast of Africa is now on the spotlight but not for the right reason. At your own invitation you had a meeting with the country's religious leaders, urging them to preach peace and reconciliation in the nation. Reconciliation is a two-way street in which all the parties involved each give and take. That reconciliation can be best advocated by you by accepting the outcome of December polls, which you yourself described as fair and transparent because "Gambian election is the best in the world and cannot be tampered by anybody".
Four African leaders and the entire world at large pleaded with you to accept the results and hand over power peacefully to the president-elect but you are still adamant. God the supreme is watching how things are unfolding. The famous Titanic Ship was so highly rated by the manufacturer that when asked about its safety, he proudly said that even God cannot capsized it. But of course we know how the Titanic came to its end.
A famous Brazilian leader was asked how hopeful he was in one election and he replied that he's won already with 500,000 voters. Yes, he did win that election but he died before his inauguration. This can tell you that man proposes and God decides and the supremacy of God cannot be challenged.
Therefore, I believe you will not allow Gambians to drop tears because the Jammeh they obeyed for 22 years as their president refused to step down.
For the Gambia our homeland
We strive and work and pray
That all may live in unity
Freedom and peace each day...
Read Other Articles In Article (Archive)