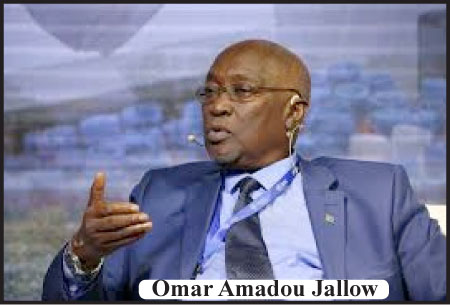 The former leader of the Peoples' Progressive Party –(PPP) and former agriculture minister, Omar Amadou Jallow, who is widely known as O.J. has suggested to the Constitutional Review Commission (CRC) to include in the draft constitution that no mosque or church be constructed at all government-owned public places.

According to EyeAfrica TV, Mr. Jallow supported the inclusion of 'secular' in the new constitution, explaining that secular state means equality where everyone can practice their personal religious belief.
He was addressing the CRC at its West Field engagement on Monday, as part of its second phase public consultation on the draft constitution.
Since the release of the draft constitution by CRC, there has been intense debate over the exclusion of the word secular in the draft constitution.
"Gambia is a sample in Africa where one cannot distinguish between a Muslim and a Christian. Let us be equal and respect each other's religion," Mr. Jallow said.
He said there are three to four mosques in Latrikunda alone and part of the school there was cut to construct a mosque when both Muslims and Christians met there to learn. "It is now ugly how Africans see citizenship. My daughter and her husband went to the U.S. and she has a child there, just in one month she has a passport there. Let us go back and revisit ourselves," he said.
Mr. Jallow told the West Field meeting that all his siblings were educated in a Christian school but that does not affect their Islamic religious affiliation, saying whatever can bring disunity in the country should be avoided, especially religion and tribalism.
He said he was part of a delegation that went with former president Sir Dawda Jawara to Saudi Arabia to lobby for them to sponsor a mosque in Banjul, but Sir Dawda did not build it in State House. "Instead, he built it in Banjul and every Friday he will go there and pray with the people."
Chairman of the CRC, Justice Cherno Sulayman Jallow reminded people that nation building cannot be done through anger, and writing a constitution is not an easy task.
He thus assured the gathering that they will put their comments and suggestions into consideration and include those that are fit to be in the constitution
Read Other Articles In Article (Archive)