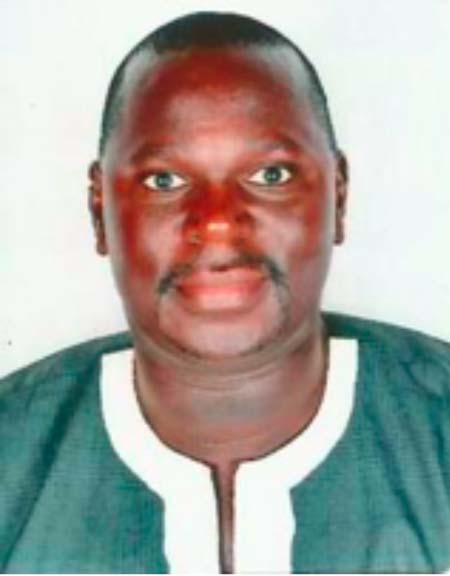 As they say in Latin "tempus fugit" which means time flies. It has been twenty years since the class of 1994 completed their General Certificate of Education Ordinary Level (GCE O' Level as it was commonly referred to).When we entered Saint Augustine's High School in September 1989, like most young boys transitioning from primary to high school, we were full of exuberance.Some of us found ourselves in form one circle, one square and others in one triangle.There was a rich mix of students from very affluent backgrounds, the middle class and those from families struggling to put food on the table.
Nevertheless, one thing was for certain, we were all proud to be counted among the students that enrolled in that citadel of academic excellence.Every region of the country was represented in the collection of students that made up the class of 1994.It is fair to say that in those days, Saint Augustine's High School was the envy of other schools because as the school song proclaims, "at books or play we win our way".
I can recall in the first week of school when I ran into the legendary Fr. Murphy in the hallway.After greeting him, he asked me my name.When I replied that my name was Paul Mendy, he responded saying, "There are already nineteen students here with that name so you will be the twentieth". That remark might have been a hyperbole but the point was that many a student with either the name Paul or surname Mendy passed through the school.
Compared to what prevails today, we went through harder times than this present generation.Transportation was a big problem back then especially for students that had to commute from places afar such as Brikama.Electricity supply was a luxury for most of us not to mention the absence of technological gadgets that are taken for granted today such as computers, mobile phones and even a national television station.Despite these constraints, we were ambitious and full of optimism.
Some among us dreamt of being lawyers, doctors, engineers and bankers.Obviously some saw their dreams come to fruition while others have embarked on a totally different path.As was customary in those days, a key turning point in our academic lives which to a great extend has determined our careers, was the end of form three.Students had to choose their areas of specilization: Science, Commerce or Arts. For the next two years, each student concentrated on their specialization in preparation for the GCE O' Level."Knowledge will forever govern ignorance and a people who mean to be their own governors must arm themselves with the power which knowledge gives" said former American President James Madison.
Our batch was full of ambitious and hardworking students.It was no surprise when the results of the GCE O' Level were out, ten of us scored Division One with Distinction namely: Ebrima G. Jallow, Cherno Gaye, Omar Conteh, Hamjatta Kanteh, Lamin Sanneh, Alpha Sey, Amat Janha, Paul C. Mendy, Alfred Rogers-Njie and Abdoulie Ceesay.Overall, the GCE O' Level results produced by the class of 1994 were among the best performances by the school.
In the area of sports, a good number of students represented the school.In track and field were Francis Barber, Sambou Conteh, Fabakary Manneh, Sarjo Koita, Bernard Mendy and Sheikh Gaye. Footballers that come to mind were Edrissa Sonko, Paul C. Mendy, Tijan Saine, Kebba Janneh, Kebba Drammeh, Simon Ndure and Sheikh Faye.Prominent members of the class of 1994 include Sulayman O. Njie, DPS Ministry of Foreign Affairs, Cherno Marenah Ministry of Justice, Harona Drammeh of Mediamatics, Ousainou Dambell of DBC, Daniel Cardos, Assistant Deputy Clerk of the National Assembly, Dr Mam Barra Touray (UK), Dr. Lamin H.A.N. Mbye (USA), Francis Mendy of GRTS, Lang Suwareh member of Her Majesty's Diplomatic Corp., Edrissa Sonko, former Vice Captain of the Scorpions, Kebba Gaye, former National Assembly Member for Jokadu and Pierre Mendy of SZREC.
Unfortunately, some of our colleagues have passed away.They are Yankuba Kinteh (died two weeks before commencement of exams), Benedict Bass, Sulayman Bittaye, John O. Sambou and Sulayman Saye.Two teachers namely Mr Ben Richards (Art & Crafts) and Mr Abdul Fullah (English) as well as Ms Lisa Njie (Bursar) also died before we completed form five.May their souls rest in peace!
We passed through the tutelage of very good teachers including Fr. Mathias Murphy (Bible Knowledge), Mr Ousman Sabally (PE), Monsieur Charles Mendy (French), Mr Gabriel Roberts (English and Literature), Mrs Priscilla Johnson (Literature), Mr Owusu (Chemistry), Mr Ayisi (Economics), Monsieur John Mendy (English & French), Mr Joseph Appiah (Biology), Mr Kankam Dacosta (History), Mr Boadu (Geography), Mr Akwanda (Mathematics) and Brother Milton Lawrence (Mathematics & Physics).
A very sad event happened in April 1990 involving our students.Saint Augustine High School Students from the President's Award Scheme Club were on an excursion trip to Basse but their vehicle crashed around Jareng in the Central River Region.Although no life was lost, many students sustained serious injuries. Almost a quarter century later, some of them still bear the marks of that terrible incident.The accident occurred on a Friday night but due to the fact that the country lacked the technological advancement that I had alluded to earlier, most of us only got the sad news on Monday when the Principal, the late Mr. Samuel Njie informed us during assembly.To say that we were devastated would be an understatement.Some of the students on that trip were my classmates.
One of the most memorable occasions for the school was the visit by the late Pope John Paul II.When the Holy Father visited the Gambia in February 1992, Saint Augustine's High School was chosen as the venue for his meeting with the youth.This event attracted a huge crowd of people from far and near.I was one of the ushers and was privileged to shake the pope's hand.I will never forget that encounter as it will remain with me forever.
To all members of the class of 1994 wherever you may be, I salute you. The school's motto Recta Sapere (knowing what is right), continue to be our guiding light!!
Paul C. Mendy
Administrator, Gambia-EU Cooperation
Phone: 9952802 / 3479020
Read Other Articles In Article (Archive)