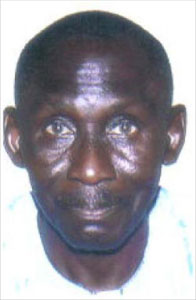 The executive director of the National Youth Service Scheme (NYSS), Nuha Jammeh, has disclosed to journalists that the 11th prospective NYSS corps members will undergo orientation session from 3 September to 17 October 2011 at the NYSS orientation camp in Bakau.
According to Mr Jammeh, the NYSS was established in 1996 to address the plight of the youth, who constitute over 50% of the population and are "most vulnerable" to the societal ills of unemployment, alcohol, drug abuse, prostitution and its attendant problems.
Every two years the scheme mobilises and recruits young people into the NYSS to be trained in different skills and professions.
"The mobilization and recruitment of prospective corps members into the scheme for the 11th batch intake is now concluded and 200 young people all over the country have been selected to take part in the recruitment exercise," Mr Jammeh said, adding that as part of the recruitment exercise, a six-week orientation programme is to be organised, which will bring together the selected 200 youths at the NYSS orientation camp.  
The NYSS boss said the orientation is meant to introduce the young trainees to leadership skills and good practice, adding that they would also receive introductory lectures in all skills training offered by the NYSS, including counseling, sexual abuse and reproductive health, and culture and tradition.
According to Mr Jammeh, the main purpose of the regulated camp practice and lectures is to instill discipline in the young trainees, strengthen their social and mental endurance as well as polish their practical, social and leadership skills before they are deployed to the various training institutions for skills acquisition for 22 months. 
"The skills they will want to go in for in their future should be chosen by themselves, not even by the NYSS officials, and when they go on attachment NYSS officials will asses them accordingly and our officials will also visit them to know their problems during their attachment period," Mr Jammeh told journalists.
He also called on the authorities concerned to create training centres for the NYSS where their trainees will go for attachment instead of sending them to other institutions for attachment.
"If that training centre is available for the NYSS it will really reduce financial expenditure and other burden on government expenditures," he noted.    
Read Other Articles In Article (Archive)