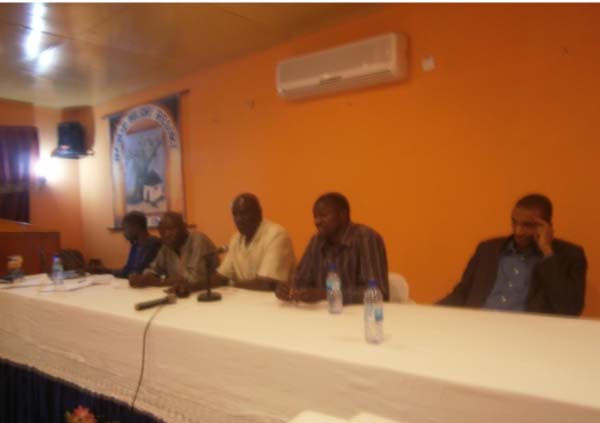 The National Training Authority (NTA) Tuesday organised a four-day training for Technical Vocational Education Training (TVET) Lecturers at the Baobab Hotel and Resort in Kerr Serign.
NTA is the body responsible for regulating and registering all TVET institutions in the country, and the training brought together all TVET lecturers from NTA registered institutions.
The training was held to ensure effective and efficient delivery of TVET programmes in the various schools of participants.
Speaking at the training, Edrissa Kolley, officer in charge of NTA, said that in 2013 a similar workshop was organised for TVET lecturers, adding that it would be a continuous process following this second one.
He said they organised the training for all the TVET lecturers in the country, particularly those that have registered with the NTA and those that have been licensed for similar programmes.
The workshop was also held to build capacity of TVET lecturers for effective service delivery, in line with the school curriculum, he said.
The curriculum content they have been acquainted with was not the end product; it had to be delivered in the classroom effectively and efficiently, hence the need for capacity building, he noted.
Mr Kolley said it is the NTA's mandate to build the capacity of lecturers and even non-lecturers to ensure continued flow of trainees.
Almamy Kinteh, acting director of quality assurance at the NTA, said the curriculum content and production was very important, expressing the hope that at the end of the day all of them would be able to show their competence in TVET.
He said whereas TVET is geared towards job competence, the task ahead is both on the trainees and trainers, adding that with this approach they hope the participants would be able to understand the problems and the way to solve them.
Amadou Touray, coordinator of the workshop, said the target was to have all registered trainers capacitated hence they would reach out to all registered trainers until their objectives of building the capacity of their TVET lecturers were achieved.
Read Other Articles In Article (Archive)