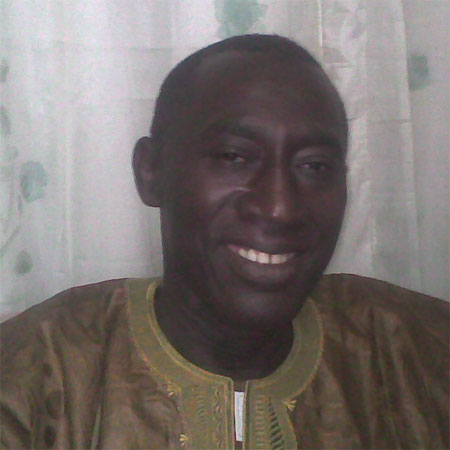 Alieu Y. Cham, the Executive Secretary of the Interim Committee of the National Sports Council has spoken on his council's plan to put the necessary arrangements in place in order to help re-organise the handball association.
He said "We will likely form an interim committee to run the affairs of the handball association," pointing  out that the National Sports Council is working hard to put things at the right perspective so that they can come back on board to catch up with other national associations.
Alieu Cham further spoke on the need to look into the administration of the association to make sure that proper action is taken regarding the association's involvement in a car accident during their recently concluded Zone II Handball Tournament in Mali resulting in serious injuries to some players.
In order to help the association, Cham believes that a proper structure should be put in place to ensure the successful running of the association.
As part of the sports activities set for the forthcoming July 22nd, Alieu Cham told Pointsport that the handball association is exempted from the event until a proper executive is selected to run the affairs of the association.
Meanwhile, reacting to comments  made by the Gambia handball players; Lang Kinteh and goalkeeper Baba Saidy regarding the council's failure  to give the injures players a proper medical attention following their unfortunate road accident in Mali,  Cham said proper medical  attention was given to them shortly after their arrival from Mali.
"The injured players were escorted from the airport to the RVTH where they received proper medical treatment which was taken care of by the sports council.
Read Other Articles In Article (Archive)