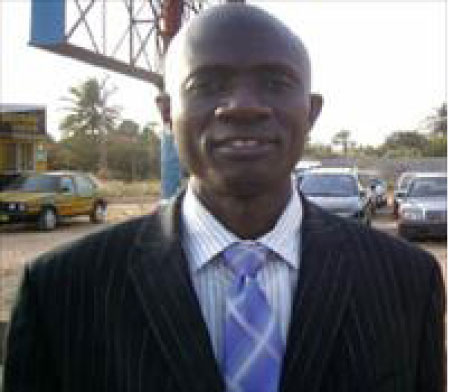 A letter purportedly written by the National Sports Council, NSC, leakedby SportView Newspaper Friday, has advised the Ministry of Youth and Sports to close down the Olympic House and ban its officials from travelling to international sports meetings in the name of The Gambia.
The recommendations, seven in total, called on the Ministry to immediately effect the following measures to 'help bring the unnecessary saga that is derailing progress:'
1. All internal and external activities of the GNOC to be immediately stopped.
2. A travel ban be imposed on all executive members of the GNOC with immediate effect.
3. The GNOC House be temporary closed with immediate effect.
4. To write to the IOC to tell them of the decisions taken to help solve this long and unwanted delay in the Olympic sports in The Gambia.
5. Write to the Inspector General of Police to post security personnel PIU to guard the premises at the GNOC House.
6. Write to the Director of Immigration to intercept all executive members from GNOC bureau from travelling out of the country to represent The Gambia on IOC activities.
7. Please copy this to all stakeholders.
Following the publication of the letter Friday, The Point mounted an investigation to establish the authenticity of the letter, but officials at both the NSC and the ministry of Sports would not comment on the matter.
However, a credible source familiar with correspondence from the NSC said the letter appeared to be genuine.
This latest news came on the heels of direct altercation between the GNOC and the Ministry of Sports, with the latter condemning the August 3rd GNOC elections and declaring it null and void for lack of proper procedure.
The GNOC replied that it has conducted the elections according to the rules and described the Ministry's stance as a gross misunderstanding of its constitution.
The GNOC has for the past two years been bedeviled with a deep row over which of its members are qualified to vote. A number of National Associations have been disqualified by the GNOC because they were not supposed to be properly affiliated with their international federations. However the affected associations claimed they are been targeted because they oppose the present GNOC leadership and they too pointed at some associations with 'questionable international affiliations and no national base, who are allowed to vote because they support the leadership'.
A joint ministerial effort at solving the impasse got both camps to agree to a general voter list of all 29 national associations, but it was never implemented because the IOC opposed it.
On August 3rd the GNOC conducted elections attended by 17 out of their 24 voting delegates who elected the incumbent leadership unopposed, after the opposition camp stayed away complaining a 30-day notice ought to have been given prior to elections.
Read Other Articles In Article (Archive)