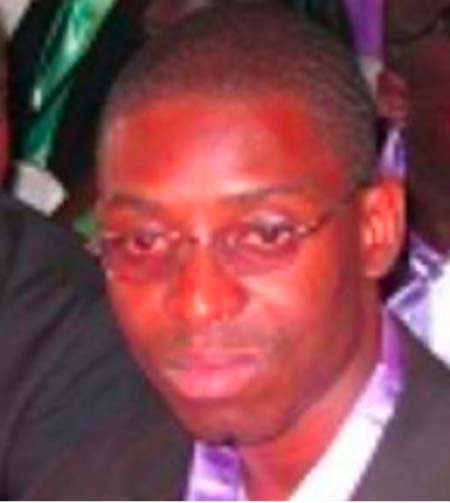 Marcel Mendy, Executive Director National Sports Council (NSC), has said the reason his council under the Ministry of Youth and Sports (MoYS) came up with the idea of all-inclusive sports activity is to provide opportunities for all youths to participate in their favourite sport, which may in future avail them the chance to become professionals – earn lots of money for a better living, support their families, friends and society at large.
Mr Mendy made these remarks yesterday at the Independence Stadium board room during a press conference organised by the National Youth Council (NYC) to raise public awareness, especially parents and youths at risk of migrating through the "back way", on the existing opportunities for youths in The Gambia and how they can access them.
He went on to say that the reason they appointed various head coaches for our national teams is to ensure our youths participate in all competitions, which may provide them opportunities to secure professional contracts.
"We have decided to expand our programmes to give more opportunities to all youths", he stated, adding that every youth can participate in the sport they like and possibly become professional and earn millions without risking their lives.
They have also decided that all sports be decentralized for youths to take part in the sport of their choice, and possibly stand a chance of going professional, he further said.
They strongly believe the best there for athletes is for all national sports associations to go countrywide, for each youth to compete in their favorite sports, Mendy continued, adding that they will continue to endeavour to ensure that our youths get opportunities and go professional.
They are working on forging partnerships with relevant stakeholders in making sure they secure equipment to improve regional structures, and hoped the Independence Stadium tracks will be ready before the end of the year, which is all geared toward providing opportunities for youths, he went on.
The number of Gambian professional footballers, basketball players, volleyball players and athletes is increasing yearly, according to Mendy, who said the future of Gambian sports is bright, and the chances of all sports men and women going professional is maximal.
He, therefore, encouraged and urged youths to take up sports or seek skills training which does not require losing their lives.
They aim to ensure sports become all-inclusive and not just played for fun, but to be played for earning a living, he further stated.
He gave an example of The Gambia's 2005 Under-17 team, who were each given a million dalasi and almost all secured professional contracts.
Europe is not as green as people think, but just under a different shade, he said, urging people not to be fooled by the photos they see on social media.
It is fundamental we put together concerted efforts to tackle the "back way", which is claiming lives of our future leaders, he concluded.
Read Other Articles In Article (Archive)