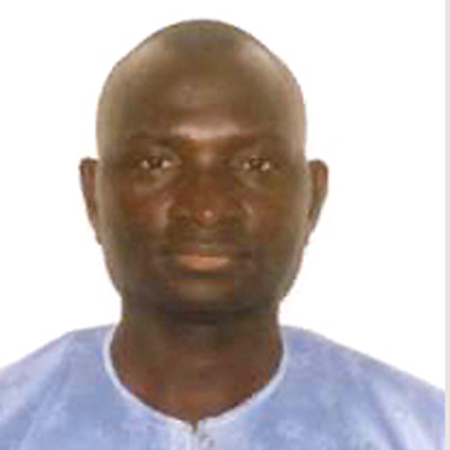 The Minister of the Interior, Ousman Sonko, has said drugs have no borders and no single country can fight drug trafficking, noting that was why ECOWAS Ministers met in Dakar recently to share country experiences on how to fight drug trafficking in the sub-region in order to fight the criminals and reduce the crime rate.
Minister Sonko made this remarks recently at a lunch organized in honour of the visiting Guinea Bissau Minister of the Interior, Aja Satou Camara, and members of her delegation at the Ocean Bay Hotel and Resort at Cape Point. They were in the country on a four-day visit.
Noting that during his counter-part's visit they shared a lot in common, Minister Sonko said that they will work closely towards achieving these targets, adding that drug and child trafficking are some of the things presently confronting the African region, which needs a collaborative effort to address them.
Minister Sonko pointed out that The Gambia and Guinea Bissau have a good relationship, noting that the visit of his counter-part is a clear demonstration of the brotherly ties between the two countries, and added that Guinea Bissau is one of The Gambia's best partners when it comes to the re-export trade in the sub- region.
He commended the Guinea Bissau nationals residing in the country for being law-abiding.
Noting that President Yahya Jammeh was instrumental in making sure that peace and stability prevailed in Guinea Bissau, Minister Sonko posited that to consolidate that peace and stability now lies entirely in the hands of the Guinea Bissau politicians.
He assured that The Gambia will always continue to do its best to make so that the best prevails in Bissau and the sub-region as a whole.
Aja Satou Camara in response said drug traffickers are mafias who needed to be controlled because they always think a step ahead of the security services.
She maintained that sophisticated equipment have to be put in place to fight them, adding that this could only happen through information sharing in order to overcome them.
She pointed out that there is a need to set up a joint commission involving The Gambia, Senegal and Guinea Bissau to address common security issues affecting them.
Mrs Camara said The Gambia is a true friend of Guinea Bissau, adding that The Gambia had always stood firm to make sure that there is peace in Bissau.
She revealed that they have learned a lot from The Gambia during this visit.
Shortly after their meeting, the Guinea Bissau delegation proceeded to visit the GAMBIS Project at the Immigration headquarters in Banjul were they were taken on a conducted tour.
Read Other Articles In Article (Archive)