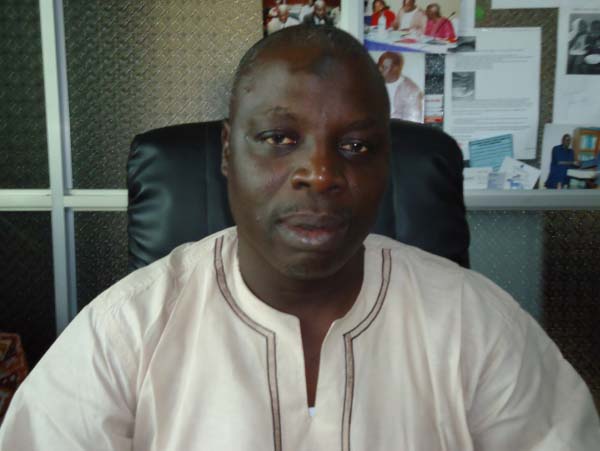 The director of Health Promotion and Education at the Ministry of Health and Social Welfare in Banjul, Modou Njai, has said there has been no confirmed case of the Ebola virus disease in The Gambia.
Speaking in an interview with The Point newspaper on Wednesday, Mr Njai added that the nation's health officials are on high alert and prepared for the prevention of the deadly disease in the country.
Mr Njai said there are currently public health officials stationed at all the border entry points, including at the airport and seaport.
The borders that are currently secured by health officials include Nyamanari, Sabi, Seno Ba, Farafenni, Kerr Pateh, Amdalie and Brikamaba.
He said the health officials stationed there watch out for people entering The Gambia, especially those from the Ebola-affected nations.
Njai said so far 210 technical advisory committee members, 350 Red Cross volunteers, 75 local government authorities, 75 cluster monitors, 25 health journalists have been sensitized, including 36 representatives of youth groups who were sent to various settlements in the country to sensitize people about the disease.
At the border entry points, Njai said some of the things the public health officials do include to use thermometers to read people's temperature, and to ask their travel history to know where those coming into the country are from.
He said they are also in touch with regional health management teams posted in the various regions.
The regional management teams coordinate and supervise those posted to the various locations, and report to the central level.
Asked about the safety of doctors, Mr Njai said they are well trained to execute their services, and they are well protected.
Director Njai advised the public to reduce the shaking of hands for the time being, as a preventive measure; and asked institutions to provide sanitary facilities in the various work places.
Read Other Articles In Article (Archive)