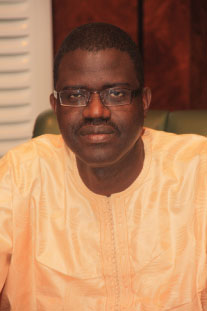 The defence has filed a written no-case-to-answer submission in the trial of former secretary general Dr Njogu L. Bah, who was charged with 'abuse of office' at the Banjul Magistrates' Court before acting principal Magistrate Dawda Jallow.
When the case was called, defence counsel LK Mboge told the court the matter was adjourned for the adoption of briefs in respect of the no-case submission made by the defence on behalf of the accused person.
Counsel LK Mboge pointed out that the defence had prepared the written brief filed on 28 October 2014,and it was for the state to reply on points of law.
He said the defence counsel also received a letter from the office of the director of public prosecutions seeking an adjournment until next week to put their house in order,to which the defence has no objection.
In his ruling, the trial magistrate stated that the case was supposed to be for adoption of briefs, but the office of the DPP had written to the court seeking an adjournment, and the court would give the state the benefit of the doubt and grant the application for an adjournment.
The case was adjourned to 12 November 2014, for adoption of briefs.
Dr Njogu Bah was alleged to have sometime, in January 2013 at State House in Banjul, abused the authority of his office as Secretary General and Head of the Civil Service by interfering with the recommendation and posting of Ms Jainaba Jobarteh to The Gambia's permanent mission at the United Nations in New York without following the proper procedure of nomination, and thereby committed an offence.
Read Other Articles In Article (Archive)