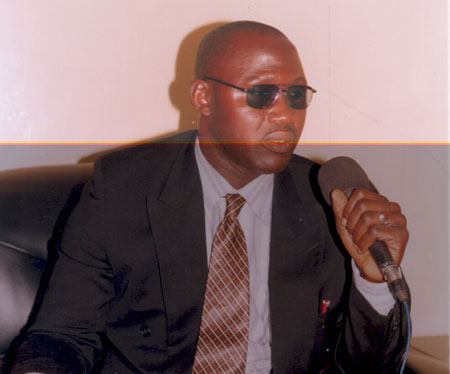 A five-man delegation from the National Inter-Departmental Sports Association (NISA) headed by the association's secretary at the weekend visited their Senegalese counterparts Federation Senegalaise des Sports Travaillistes in Dakar.
The delegation comprised the association's secretary, Saikou Jarjue; 2nd Vice-president Kalilou Bajo; assistant secretary general, Bai Bittaye; PRO, Pa Momodou Faal; and Lt Col Babucarr Sanyang from The Gambia Armed Forces.
The aim of the visit was to brief their Senegalese counterparts about the level of preparation for the forthcoming July 22nd Sporting Championship, which The Gambia will host.
Speaking at the meeting at Stade Demba Diop last Saturday, the secretary general of NISA, Saihou Jarjue, informed the Senegalese that the NISA organising committee in Banjul "is making all the necessary arrangements to have a successful event in The Gambia.
He also informed them that NISA would like all the 14 regions in Senegal to participate in the event.
He revealed that during the course of the championship 10 sporting events will be competed for and they would like all the 14 regions from Senegal to take part in the July 22nd Match-past.
For his part, the president of Federation Senegalaise des Sports Travaillistes, Tony Ndoye, thanked the Gambia delegation for the visit and assured them that all the regions in Senegal will come to Banjul for the Sporting Championship as well as take part in the match-past.
He said his federation will invite all the media houses in Senegal to cover the sports championship.
He recalled when Senegal hosted the football championship in Thies in 2010 the Gambia Immigration Department won it and in 2011 the Gambia Armed Forces team also won it in Jurbel.
In this year's championship, four Gambian teams will represent the country in the competition, namely Gambia Armed Forces, Gambia Civil Aviation Authority (GCAA), GamPetroleum and The Gambia Immigration Department.
Read Other Articles In Article (Archive)