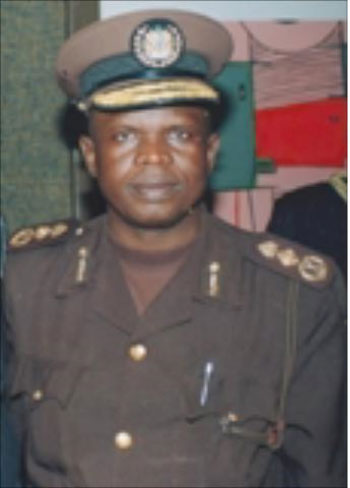 Fixtures for the 2013 edition of the National Inter-departmental Sports Association (NISA) football competition, scheduled to start on Saturday 4 May 2013, is finally released.
The balloting was held on Friday at the GRTS building on MDI road, Kanifing.
Divided into four groups, 20 institutions and companies will take part in the competition.
Group A comprises Gambia Ports Authority, Immigration, National Road Authority, Social Security and Housing Finance Corporation, and Gambia Radio and Television Services.
Group B includes Lands and Survey, Gampetroleum, Gambia Armed Forces, Gampost, and National Drug Enforcement Agency.
Group C comprises the University of The Gambia, Gambia Fire and Rescue Services, Gambia National Petroleum Company, Ministry of Youth and Sports, and Gambia International Airport.
Group D is made up of KMC, West Coast Radio, Gambega, Gambia Police Force, and Kanilai Farm.
Speaking to this reporter, NISA's assistant public relations officer Sulayman Badgie (Uncle Saul) said the opening of the competition will witness the Super Cup final between GAF and Immigration on Saturday 4 May, while the tournament proper will start on Friday 10 May 2013 on grounds yet to be decided due to first and second division matches in progress.
 "There will be a march-past of all participating teams led by the Gambia Police Band to the ground of the Super Cup," Mr Badgie said, adding: "I stress that all companies and institutions taking part should comply with this directive."
He also called on all stakeholders to come to the aid of NISA to support them both morally and financially.
The Super Cup finalists are the two teams that have held the Super Cup and defended their championship for several years on both local and international level.
Immigration defended four local and one international matches against Gambia National Lottery in 2004, NDEA in 2009, GPA in 2010 and represented The Gambia in Thies against Dakar in 2010 and GCAA in 2012.
GAF defended two local and two international matches against GCAA in 2005, NAWEC in 2011 and represented Gambia in Diourbel against Mbour in 2011 and in Banjul against GCAA in 2012 in an international championship.
Read Other Articles In Article (Archive)