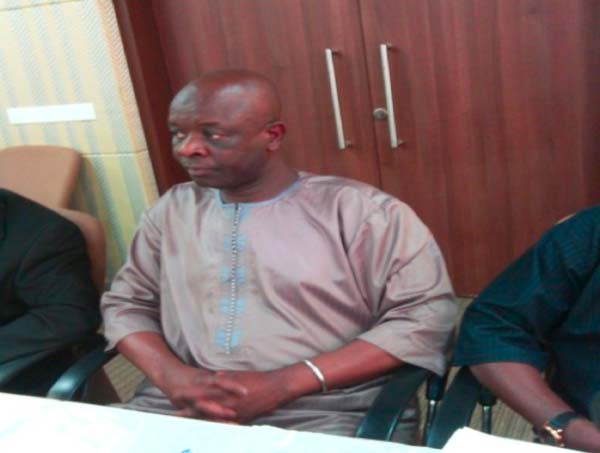 The joint session of the Public Accounts and the Public Enterprises committees (PAC/PEC) of the National Assembly yesterday adopted the report of the National Roads Authority (NRA) without any reservation.
In his contribution, Hon. Seedy Njie, a Nominated Member, dilated on the Latrikunda-Nema Coastal Road as a concern to the NRA management.
He said the construction of the road should be seriously considered by the NRA any time it embarked on road construction in the Kombos, because if rehabilitated, the road would ease the flow of goods and movement of people across the area.
According to Hon. Njie, vehicles and people waste a lot time traveling on the road because of its condition, especially when there is a traffic jam during rush hour in the morning and evening.
In his contribution to the debate, Hon. Lamin Jadama, National Assembly Member for Niamina West, thanked NRA management for "a job well done", especially for their annual work plan 2013-14 and the strategic work plan 2015.
"Your strategic plan is brilliant and impressive and you got 84 per cent compliance and the correct filing and the serial numbering, and I hope you continued to keep up the good work in years to come," the Niamina West deputy told NRA officials.
He asked whether NRA had any working relationship with the municipality concerning roads connecting to other rice fields, citing the road to the rice field in Sambang.
He said hippos have continued to ravage their rice fields and devastated all the upland perimeter of the fields.
"If nothing is done about this issue, the people there will have no rice fields left for them to work on."
Hon. Jadama further outlined some of the challenges that NRA is encountering, especially in the lack of enforcement of axle load control, which has resulted in the premature failure of the road infrastructure, the insufficiency of fuel levy contribution to the Road Fund (the sole source of the fund for road maintenance purposes) and the limited number of road contractors in The Gambia.
Responding to the queries posed to them, the Managing Director of NRA, Momodou Senghore, said they had taken note of all the concerns raised by members of the PAC/PEC, and would try their level best to work on them, even as the NRA management had all those observations in their work plan, most of which were work in progress.
However, he said road rehabilitation is a trade "and is not an easy task; as it requires a lot of finance as well as manpower".
"We want to assure you that the next time we report back to you, the talk of roads will not be on our agenda," Mr Senghore said. "We will be involved with some things for the country like the 'fly over roads' connecting settlements."
Other speakers equally thanked the NRA for "a job well done".
Read Other Articles In Article (Archive)