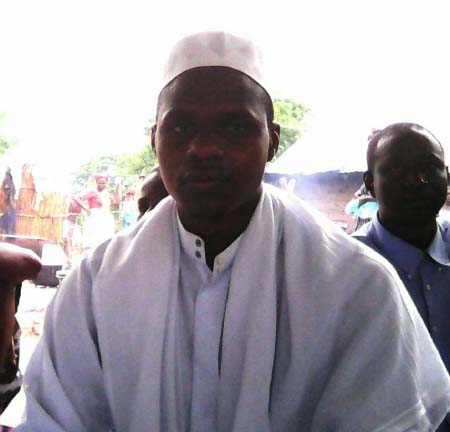 The Islamic Association of Nioro Jattaba village in Kiang West District recently held first Islamic conference at the village as part of activities in celebration of Eidul Fitr, the feast at the end of Ramadan locally known a Koriteh.
The event, on the theme 'Introduction to the second pillar of Islam – Salat', was seen as the awakening of Islam among youth and women of the village.
Speaking on the occasion, Musa Dukureh Bah, who represented the Imam of the village, described the event as a fight against ignorance and development of faith in the hearts of people.
"It has the potential of eradicating doubts in the performance of Salat (prayers) as the same way soap cleans clothes," he said.
Musa said it is a duty of Muslims to share knowledge and constantly remind each other, however little it may be, of the principles of their religion.
He said the Almighty Allah promises of hefty rewards for people who spend time, energy and resources on the course of Islam.
Speaking on behalf of the conference organisers, Alagie Bah, a youth leader, said the association was established to help in creating awareness and clear misconceptions associated with Islam among youth and women.
He said that for any Muslim to benefit from the reward of Islam, the person needs to acquire knowledge on the principle of Islam and practise it accordingly.
Mr Bah enjoined the participants to learn and spread the message of peace for humanity.
One of the conference speakers, Momodou Sowe, who is a native Islamic scholar, encouraged the youth to explore and embrace the teaching of Islam, as it gives success to all those who practice what the Quran states.
"Besides testifying that 'there is no deity worthy of worship besides Allah and that Prophet Muhammad (Peace be Upon Him) is the last and final messenger of Allah', Muslims should establish 'Salat' (prayers) in accordance with the dictates of Quran and Sunnah," Oustass Sowe said.
He also explained the obligatory and voluntary steps before, during and after each of the five daily prayers.
Oustass Sowe said those who establish prayers for the sake of Almighty Allah and in the right perspective are the rightly guided people referred to by Allah in the glorious Qur'an as believers.
Samba Aljuma Sowe, in his vote of thanks, expressed happiness and satisfaction with the work of the youth Nioro Jattaba village for their holistic venture in the studies of Islam.
He urged the conference organisers to plan ahead to be able to continue the lessons from where the conference ended by the next conference scheduled to take place a day after the forthcoming Eidul Adha, locally known as Tobaski.
Read Other Articles In Article (Archive)