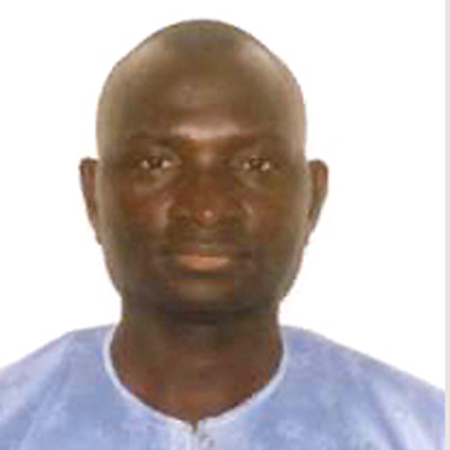 The Minister of Interior, Ousman Sonko presently overseeing the Ministry of Youth and Sports on Wednesday presided over the inauguration of the new National Youth Service Scheme Board, at the Ministry of Tourism's conference hall in Banjul.
He said the key to a more prosperous Gambia is in the hands of the younger generation, noting that the youths constitute a major component of the country?s human capital.
According to him, if effectively utilised through gainful employment they would be dynamic drivers of poverty reduction.
He stated that during the three-year term of the board among their functions would be to draw up detailed programmes and schedules of training which shall be designed to achieve the aims of the service scheme, and to also ensure that programmes and schedules drawn up are strictly adhered to.
He pointed out that the board would coordinate the work of the divisional committee in furtherance of the aims of the act, and to assess and review the progress of the service scheme.
He told the new board that the overall financial responsibility of the scheme squarely lies on the shoulders of the board as clearly spelt out in Section14(1) and (2) of the NYSS Act, adding that among their responsibilities would be to evaluate and monitor the management of the service scheme.
In his acceptance speech at the occasion, the new board chair Dr. Sassi Ndure of the Management Development Institue (MDI) said the overall objective of the NYSS is to effect the development of a skilled, versatile, dynamic and efficient youth corps, and to support the creation of employment opportunities for them, adding that based on 2003 estimates youths represent about 63.6% of the population and unemployment rate among them is estimated over 40%.
He assured the Minister that they will do everything possible to meet the objectives of the NYSS, and noted that the relationship between the board and the management of the scheme would be very cordial in order to meet the desired targets of the scheme and government as a whole.
The new board comprises the following:  Chairman Dr. Sassi Ndure MDI, Vice-Chair Mam Manyick Njie, the Permanent Secretary for Youth and Sports, Secretary Musa Mbye Executive Director of NYSS, Ms Binta Ndure private consultant member, Permanent Secretary for Finances and Economic Affairs Sering Cham, member Ms Jean Able Thomas, proprietorress Fajara Skill Development Centre member and Chief of Defence Staff Lt General Masanneh Kinteh, who was deputised by the Chief of Army Staff, Major General Ousman Badjie.
Read Other Articles In Article (Archive)