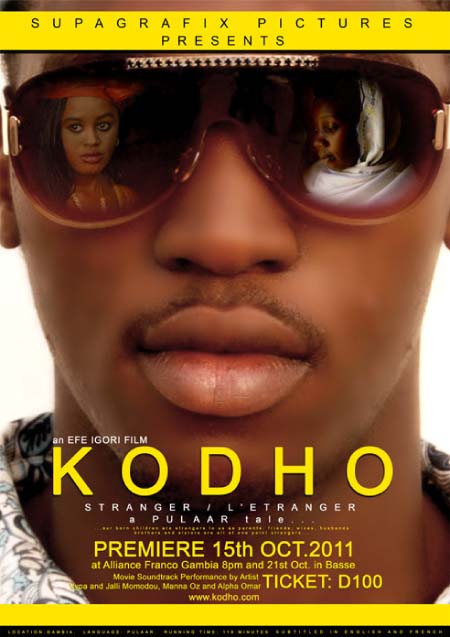 All preparations have been completed for a new movie to be launched come Saturday 15 October 2011 at the Alliance Franco Gambiene on Kairaba Avenue.
The aim of the movie is to create awareness.
Briefing PointEntertainment recently at the Block Entertainment Studio in Pipeline, Efe Igori, a writer, director and artist for the movie, said the film he has been working on is to be launched at the Alliance Franco.
"I have been in the movie industry for about six years, he said, adding that the film is his first feature link movie.
The experienced movie artist said he has been doing a lot of research to produce the movie. "As an artist, one needs a lot of knowledge and identity in whatever he or she is doing," he said.
Mr Igori told PointEntertainment that "we need to sensitize the people to come to light", adding that the industry is taking a new feature and that people should appreciate the nature of the country.
"If you want to do your work as an artist the environment is very nice," he said.
Bringing home the fact that the most important aspect in movie is the story, Mr Igori said: "Gambians have a lot of stories to tell; so we need more support from the private sectors, let people come in and support the movie."
He however said the movie market needs a general overhaul. "The way the marketing system is going that is what we want to change," he remarked. "It is the first film that has never been produced here."
According to Igori, come November this year, people from the Diaspora will start watching the film.
The film's main title is in Fula and the side title is in both English and French, he said.
Read Other Articles In Article (Archive)