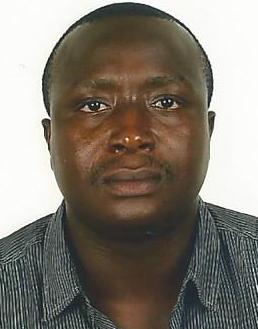 Following messages of congratulations and best wishes from both Fifa and Caf, new football president Mustapha Kebbeh and team continue to receive goodwill messages on their election victory.
Sports Minister Alieu Jammeh Wednesday received them in a short meeting at the Independence Stadium where he reminded them about government's desire to see a concrete development of Gambian sports, particularly football.
The minister said it is no secret that relations between his ministry and the former GFA have not been good but he is now very encouraged and hopeful that with the new executive, the two would work together harmoniously.
While conveying congratulations from government, Jammeh reminded the new leaders that government remains the custodian of the state of The Gambia and therefore an indispensable ally in all efforts at national development including developing sports.
"In football in particular, President Jammeh has himself personally given a lot as part of his policy to promote young people's aspiration which include excellence in sports," he said.
"The issue now is how we reciprocate positively to that opportunity he provided for us. That should be our focus in our daily endeavours."
The minister assured Mr Kebbeh and team of his support and assistance in the mutual march towards achieving progress in football.
"I am also very happy that you have declared your interest to work with all without discrimination in the development of football,'' he told the GFF leaders.
Jammeh also urged the media to be professional in its role as links between the officials and to put sports leaders to account to ensure transparency in their running of sports associations.
The minister further urged the new GFF team to work hard to implement the structures of football, especially regional leagues, as enshrined in the constitution.
In the same vein the Minister thanked the good job performed by the Normalization Committee, especially the fatherly figures of O.B. Conateh and Omar Sey, who have gone through a tumultuous period of normalisation, but never wavered from their conviction that they were serving the nation.
Speaking earlier, Mustapha Kebbeh, who led his team to the meeting, acknowledged the support and great assistance it has rendered to football.
Kebbeh disclosed that he was profoundly delighted to be there and assured the ministry and government they would do their best to deliver their programmes.
"We shall be frequently consulting and sharing with you aspects of our programmes," Kebbeh said. "No sports can develop without government as the custodian of the overall sports development policy of the entire nation; that is why we consider the role of government very crucial."
The meeting was chaired by the newly appointed acting-permanent secretary at the Ministry, Madame Oley Camara, who expressed hope that now that the dust has settled in the GFF elections the new leaders would get down to work in earnest in the drive to develop football.
Other speakers included Bun Njie, chairman of the National Sports Council.
Read Other Articles In Article (Archive)