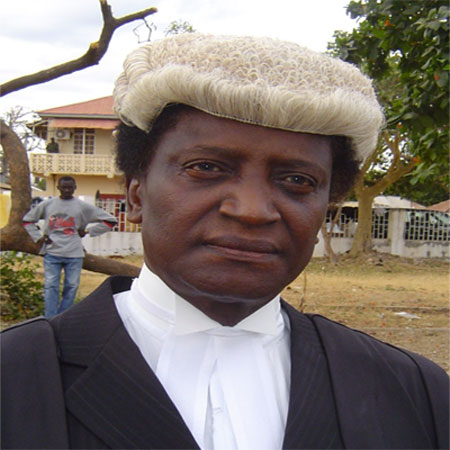 During its first meeting in the 2011 legislative year, members of the National Assembly Monday amended the Drug Control Act 2003, and increased the fines applicable to drug-related offences from One Million Dalasis to Ten Million Dalasis.
The bill also aims to bring the last amendment of the Drug Control Act in line with section 18 of the 1997 Constitution of the Gambia, which constraints the application of the death penalty to cases involving violence or the application of toxic substances resulting in the death of another person.
Deputies also on the same day amended the Criminal Code Amendment Act Cap 10 Volume III Laws of The Gambia. This bill aims to bring the last amendment of the Criminal Code in line with section 18 of the constitution
Also amended was the Trafficking in Persons Act 2007, which also seeks to bring the last amendment of the Trafficking in Persons Act in line with section 18 of the same constitution.
In moving the motions before deputies at the National Assembly, the Attorney General and Minister of Justice, Edward Anthony Gomez, said that there is no gain saying the fact that the abuse of drugs is a global issue and a global concern.
"We hear everyday from sources across the world, especially in Brazil, Mexico and Colombia, people being killed, people being abducted and, in fact, criminals fighting national armies all because of drugs," he said, while describing drugs in society as a cancer.
"Honorable Speaker, we have learnt not very long ago that some unscrupulous persons have seen Gambia as a hot spot and they can conveniently use our peaceful and beloved country for the purpose of drug trafficking. Two tonnes of cocaine were seized from drug traffickers with a value of two billion dollars. These are people sitting there, and are prepared to take all risks to raise amounts of money you and I can only dream about," he added.
He said that as patriotic citizens of the Gambia, it is their duty and responsibility to protect the innocent and impressionable ones who are the cream of the society.
According to the Justice minister, it is for this reason that it was thought right and expedient to come up with a law that would deter in a great measure those unscrupulous persons who have come to destroy the fabric of the Gambian society.
In his view, those involved in high profile drug trafficking are not Gambians, but they came and settled and use a few unscrupulous Gambians to help them further their evil activities.
Minister Gomez urged members of the National Assembly not be hypersensitive on certain issues, and said they should first think of protecting our society, the fabric of Gambian society, and do everything possible to discourage or dispel such people, whom he described as wicked men.
Read Other Articles In Article (Archive)