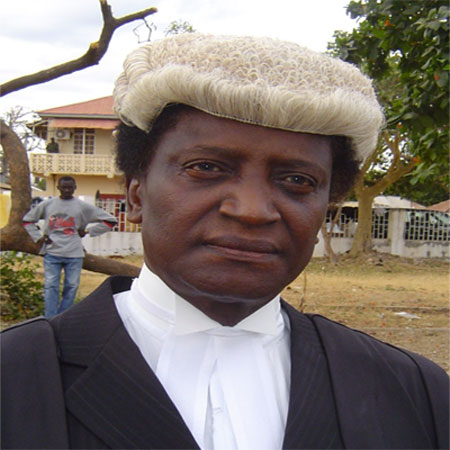 The government of The Gambia, through the office of the Vice President, is putting up finishing touches to a new National Disaster Management bill, which is expected to be tabled before the National Assembly during the current legislative year.
When finalised, the proposed bill is expected to provide for an integrated and co-ordinated disaster management plan that focuses on prevention, preparedness, response, mitigation and recovery from disasters or emergencies as well as the management of effects from such events.
Being a comprehensive legal document the proposed bill is also designed to establish a National Disaster Management Council, a National Disaster Management Organisation and to reinforce Regional, District Disaster Management Committees and co-ordinating offices and for matters connected therewith.
The enactment of the bill is expected to ensure sanity and more resources to prepare for and respond to disasters more effectively in a well-coordinated manner.
As explained by Mrs Fatou Jasseh-Kuyateh, Permanent Secretary Office of the Vice President, at a one-day sensitisation workshop for NAMs on the draft bill, the bill will address the existing gaps in co-ordination and other critical constraints in the prevention and management of emergencies in the country. 
According to Mrs. Kuyateh, The Gambia has over the past ten years experienced a number of natural disasters, man-made catastrophes and other calamities that have combined both.
"These unpleasant situation often disrupt the daily lives of the affected population, which resulted in the loss of life, shelter, clothing and food insecurity thereby worsening the poverty situation," she said.
In her keynote address at the workshop, Hon. Fatoumata Jahumpa-Ceesay, Speaker of the National Assembly, said the workshop signifies the importance The Gambia attaches to the issues of Disaster Management and, by extension, poverty reduction and the timely attainment of the Millennium Development Goals target. "The facts are now becoming clearer that while fewer people are being killed by natural disasters, the number affected by them is on the rise," she said.
According to Speaker Jahumpa-Ceesay, The Gambia is not immune to such natural calamities, citing recent floods in the country as examples of what happens when human behaviours and interactions begin to interfere with nature.
She added that strategies and actions designed to prevent and/or reduce disaster impacts will only serve to reinforce and protect the significant development gains registered in this country since the advent of the Second Republic.
For his part, Mr Mamour Jagne, UNDP officer in charge, highlighted the importance of the disaster management project.
He also urged members of the National Assembly to take a critical review of this important legal framework.
Read Other Articles In Article (Archive)