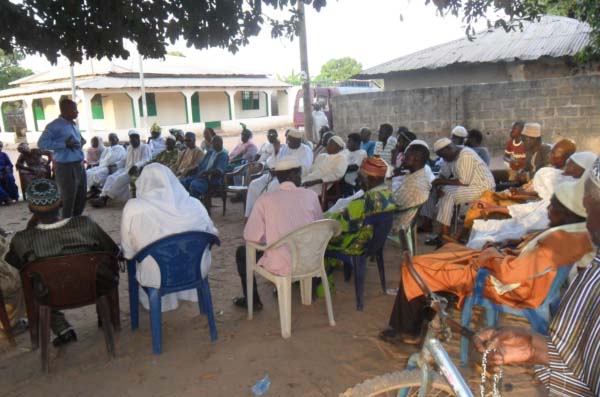 The National Council for Civil Education (NCCE) with funding from the United Nations Development Programme (UNDP) Saturday concluded meetings held with voters, elected area councillors and National Assembly Members in the West Coast Region.
The meetings focused on governance, the duties of the citizen and legal rights, democracy, equality of citizenship,
guaranteeing basic freedoms, and rule of law, local governance and
decentralization, among others, and took NCCE officials to nine different districts across the region.
Speaking in Sanyang Kombo South, Busumbala and Brikama Kombo Central districts, the NCCE senior education officer, Junkung K. Saidy, said the forums were meant to educate the citizenry, particularly those at the grassroots, to know their rights and responsibilities
under the constitution of The Gambia.
The overall objective of the forums, he added, was meant to enhance and build the capacity of the citizenry so as to enable them become better equipped with knowledge on their roles, and to defend the constitution of The Gambia.
Saidy told the gathering that the exercise would create and enlighten
the Gambian community to better understand their fundamental human rights, as well as their responsibility to defend their constitution as enshrined in 1997 Constitution of the The Gambia.
He indicated that if the citizenry are empowered to know their rights
and responsibilities, it would enable them to participate fully toward the socio-economic development of the country.
The National Assembly member for Kombo South, Hon. Abdou Kolley,
underscored the importance of the sensitization exercise, adding that it is an obligation incumbent upon all of them to know their rights and responsibilities as citizens.
He thanked the UNDP for funding the sensitization forums, and urged the UN agency to continue to support the NCCE to fulfil its mandate based on the 1997 Constitution of The Gambia.
Read Other Articles In Article (Archive)