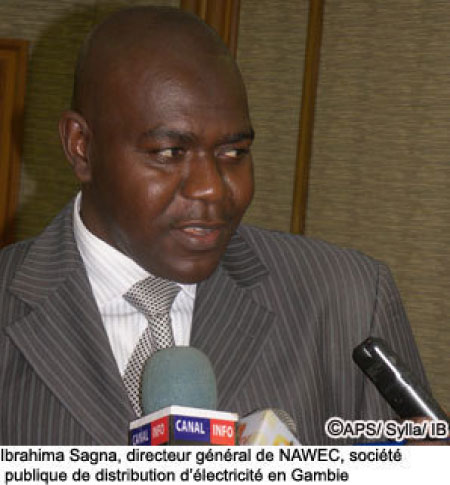 The National Water and Electricity Company (NAWEC) in collaboration with its Senegalese counterpart, Senelec, has decided to implement a network interconnection project within the framework of the plan of emergency and security of supplying electricity and acceleration of energy programmes linking the two countries.
According to the Senegalese News Agency, APS, this was agreed on the sidelines of a three-day meeting in Dakar on the modalities for implementation and installation of a setup of a thermal power plant project in the area of the Organization for the Development of the River Senegal (OMVS).
"This is a project that concerns us much because The Gambia, like Senegal, lives of the enormous energy challenges. If we gather our forces with a good approach of integration in the field of energy, the two countries will be beneficiaries," Ebrima Sanyang, Managing Director of NAWEC, was quoted as saying.
Chaired by the permanent secretary of the Senegalese ministry of Energy and Mines, Mbodiene Guissé, the meeting brought together experts from various African nationalities, the Director General of SENELEC, Papa Dieng, and other officials.
"This allows us to reflect together on ways and means to accelerate the interconnection of our electrical networks in anticipation of the construction of the first link of the transport network of the OMVG (Organization for the implementation of the Gambia River)", Guisse said.
The meeting, among others, focused on the revival of the project of installation of a thermal power station of 150 to 400 megawatts in the zone of the OMVS to increase production capacity in some countries of the West African energy.
Read Other Articles In Article (Archive)