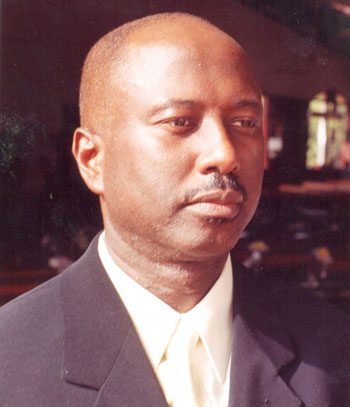 The National Water and Electricity Company (NAWEC), is owed over D95m by area councils, the National Assembly meeting in Banjul was told.
Responding to questions posed by Momodou L.K. Sanneh, Minority leader and Member for Kiang West last Thursday, Pierre Tamba, the Minister of Local Government and Lands, disclosed that area councils in the country owe NAWEC a total amount of D95, 642, 418.11.
The Local Government Minister also revealed how much each council owes NAWEC.
According to the breakdown provided by the Minister, Banjul City Council owed D12, 443, 080.24, Kanifing Municipal Council D16, 337,556.04, Brikama Area Council D33, 705, 927.16, Mansakonko Area Council D6, 067, 596.90, Basse Area Council D13, 209,932.61, Kerewan Area Council D13, 244,417.87, Kuntaur Area Council D18, 864.09 and Janjanbureh Area Council D615, 243.2.
When asked if there are any payment agreements made between NAWEC and the councils concerned, he said, negotiations are ongoing for the councils to sit with NAWEC and prepare payment plans for the settlement of the arrears.
The Local Government Minister was also asked whether he was aware of any serious outbreak of cattle disease in any part of the country, and whether any of the area councils has carried out any treatment exercise on cattle, since many farmers pay cattle tax to area councils.
Mr. Tamba, in response said that he is not aware of any serious outbreak of cattle disease in any part of the country.
He further stated that, from his consultations with the Ministry of Agriculture specifically the Livestock Services, there was no indication of any serious outbreak of cattle disease in any part of the country.

"I am also not aware of any of the councils carrying out any treatment on cattle," he said, adding that the payment of cattle tax has now been transferred to The Gambia Livestock Marketing Agency (GLMA). All councils are in the process of paying the 2010 taxes on cattle collected to the GLMA, he revealed.
"There were no plans to relocate any of the pubic car parks in Banjul to an area behind the Gambia Senior Secondary School," Minister Tamba said, in response to a question by Abdoulie Saine, the member for Banjul Central, who asked about the situation regarding the relocation of the Banjul Car Park.
The Minister told deputies that, many years ago, an idea was floated to have a central car park for Banjul in an area occupied by the NAWEC installation, off Bund Road adjacent to the then Radio Syd.
"However, discussions on this were shelved, because it was discovered that passengers disembarking at that point will need to take another taxi or other forms of transportation to get to the inner city. This will not only be expensive, but time consuming and not in the best interest of commuters," he concluded.
Read Other Articles In Article (Archive)