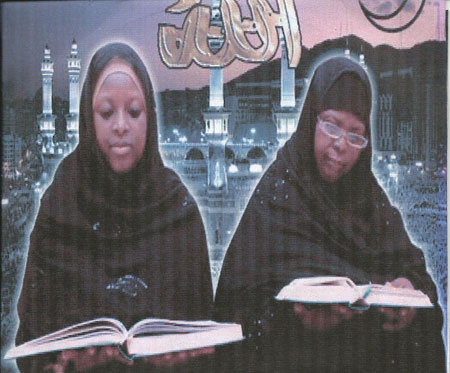 As part of efforts at promoting and propagating Islam in the country, the Islamic Centre for Women and Children (ICWC), headed by Aja Maimuna Savage, recently launched a CD titled 'Recitation and Translation of the Holy Quran'.
Speaking at the ceremony held at the Paradise Suites Hotel in Kololi, Aja Maimuna Savage, executive director of the ICWC, said it's important to spread the message of God, which is contained in the Holy Quran.
Aja Savage said she has been thinking of what to leave for Muslims in this world since life in this world is not forever. "I am not going to live here forever; when I died I cannot talk so at least while I am alive it is my duty to start making some compilations and translation of the Holy Quran in English," Aja Savage said.
She thanked President Yahya Jammeh and Vice-President Aja Isatou Njie-Saidy for their support to the centre since its inception.
Buba Drammeh, board member of the centre, hailed Aja Savage for the achievement of bringing the Holy Quran to the doorsteps of Muslims. "She has done a lot for women in the country and religion in general," he said.
Buba Drammeh Jnr, a representative of the Supreme Islamic Council, praised Aja Mai Savage for the tireless efforts she is rendering to Muslims.
"Mai Savage has gone beyond the level of women and defeated many men in the preaching of Allah's word," he said.
Drammeh tasked all Gambians to support Aja Mai Savage in any way they could in the quest to further develop Islam.
Prominent Islamic scholar, such as Dr Abubacarr Senghore, Dr Ousman Jah and Alh. Ibrahim Hassan Cham, all described Aja Savage as a woman who has dedicated her whole life in promoting Islam.
They spoke at length about the importance of the launching of the CD and thanked her for her achievement.
Read Other Articles In Article (Archive)